Use the letters given to complete the pyramid so that one seven letter word, one five letter word, one four letter word and three words of three letters can be read. What are the words?
C  D  D  E  L  M  O  O  R  S  U  U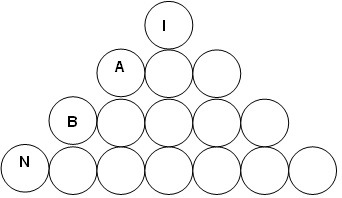 Answer:
I
ADD
BROOM
NUCLEUS
Well done to Holly (7AH), Sophie (7DH) and Finlay (9AH) who all entered with the correct answer and have been awarded 10 Hall Points and a Praise Postcard. A special mention must also go to Callum (8ML) who used his initiative to enter and answer successfully.