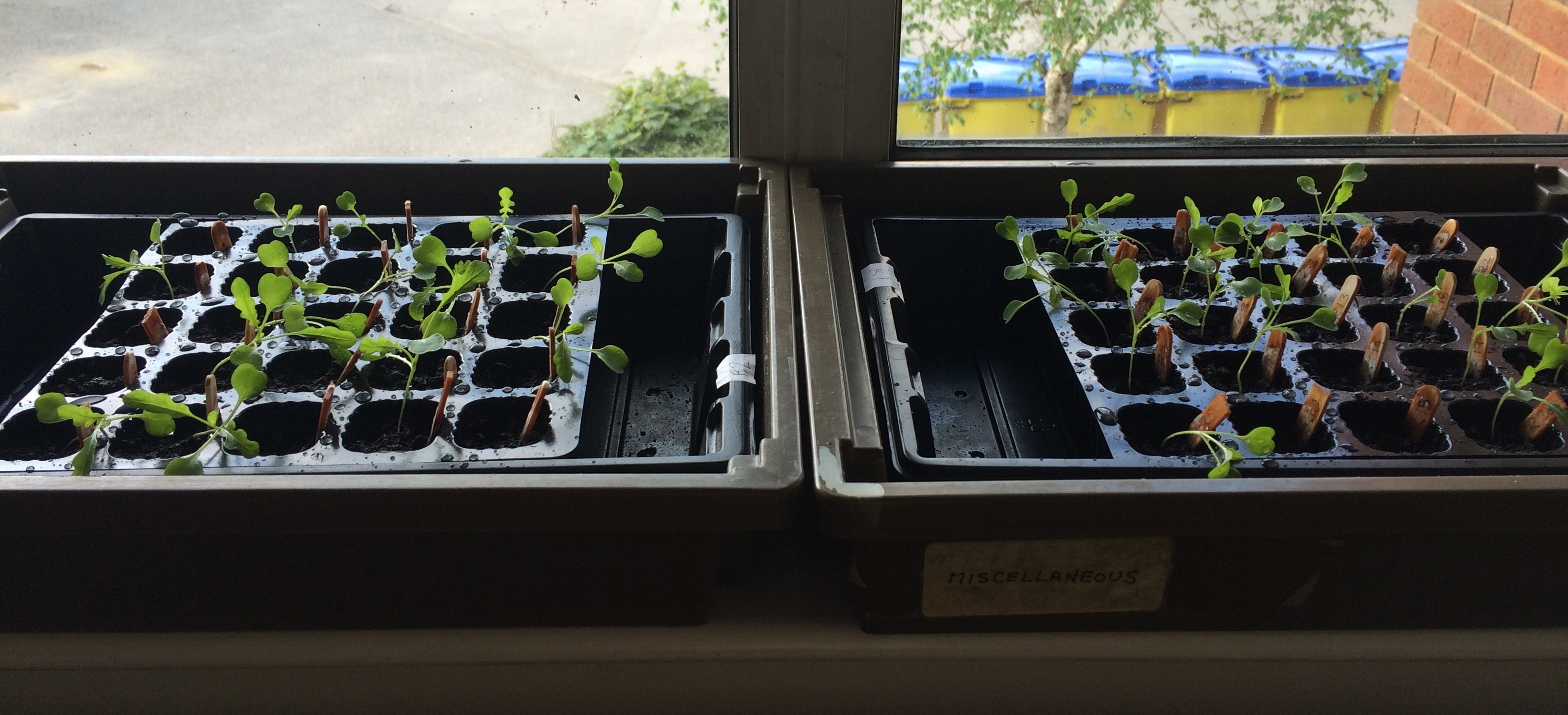 The RHS Campaign for School Gardening has partnered with the UK Space Agency to embark on an 'out of this world' educational project and Lymm High School is taking part!
The project, Rocket Science, will give around half a million UK children the chance to learn how science in space contributes to our knowledge of life on earth, using the invaluable expertise of the European Space Agency (ESA) and RHS Science team. As preparation for the experiment, rocket seeds were sent to the International Space Station as part of British ESA astronaut Tim Peake's six-month Principia mission. After several months on board, the seeds were sent back to the UK, and were packaged up with identical seeds that have stayed on earth. Participating schools received two packets of 100 seeds to grow and compare.
The Year 7 Scholars students will be working with Mrs Donlan to monitor the seeds and record their findings. They began by sowing their seeds on Wednesday 27th April and will be monitoring their growth until Tuesday 31st May.
So far, the seeds are growing well, however there are some differences between the two groups of seedlings:
Blue – fewer seeds have germinated but the plants are maturing faster, and the seedlings are larger.

Red – almost all seeds germinated but the seedlings are growing slower.
We don't know which group has been to space, but it is interesting that there do seem to be differences!
At the end of the 35 days we have to add our data to the national database, where all of the data will be analysed to see if going into space had a significant impact on rocket seeds.