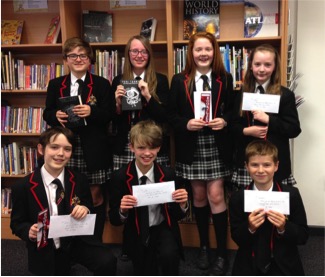 The final of the Cheshire Librarians' Book Quiz 2015/16 took place at The King's School Chester on Tuesday 14th June. The top four scoring teams competed in the evening's thrilling final which really put their literary knowledge to the test. The overall winners came from the Queen's school, Chester.
The guest host this year was author Teri Terry whose successful dystopian teenage series 'Slated' was followed up by sci-fi thriller 'Mind Games' and supernatural page turner 'Book of Lies'. Teri gave a talk outlining her writing methods and style and presented book tokens to the finalists.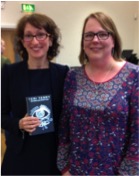 Lymm High School students from Years 7 and 8 who took part in the quiz received book tokens, signed book marks and signed copies of 'Mind Games'.
'Mind Games' was a popular book choice amongst the group. Over the school year they have read and answered questions on six set books and completed six general fiction quiz rounds in the competition against 25 schools from Warrington, Halton and Cheshire.