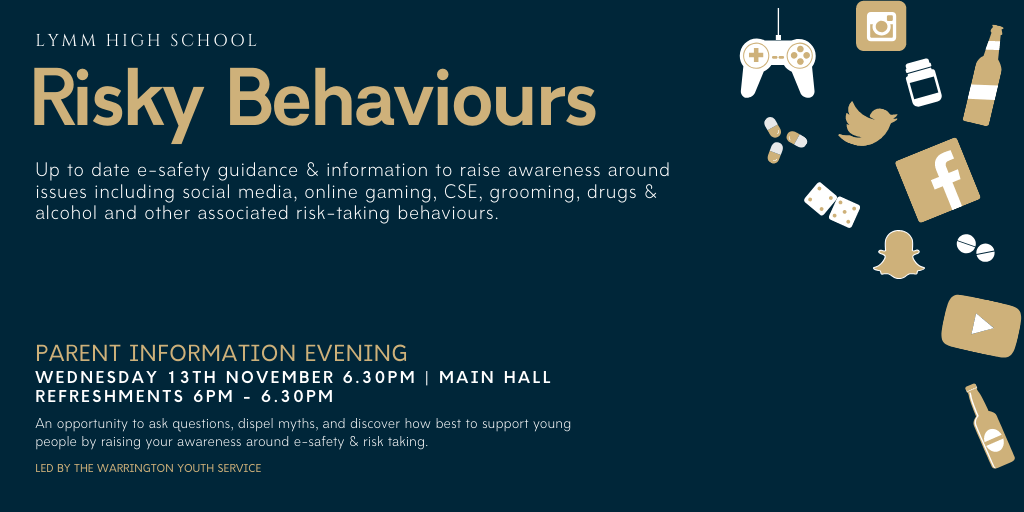 We invite you to a Parental Information Evening led by the Warrington Youth Service on Wednesday 13th November 2019 where you can access the most up to date information regarding strategies for reducing problems related to risk -taking behaviours.
–
A opportunity to gain valuable insight into e-safety and the associated risks and how to keep your child safe.
Start at 6pm with refreshments and a chance to browse some information and a selection of interactive resources, with the main presentation beginning at 6.30pm in the hall.
The evening is aimed especially at parents of students in Years 7, 8 & 9 but everybody is welcome.
–
Warrington Youth Service offer specialist support to young people. Youth Workers are trained to deliver person-centred support.
We cannot recommend this evening strongly enough and urge every parent to come along.