Lymm High School celebrates excellent A' level results again!
16th August 2018
Students, parents and staff have today been celebrating another excellent set of results in the sixth form.
Headteacher, Gwyn Williams said:
"The picture is one of another set of really strong A' level results. When Ofsted visited us earlier this year, they said that our A' level students make some of the best rates of progress in the whole country and the early indications are that these progress rates have risen even further, which is something we are especially proud of.
Once again, we have seen very high numbers of students achieving the top grades and the numbers who are now able to go off to the universities of their choice look to be fantastic. There are a lot of very happy people around school today and it's just lovely to see."
57% of all A' level grades were at A*-B and 84% A*-C. The overall pass rate was over 99%.
Fully twenty students secured straight A* or A grades, a fabulous achievement in these days of toughened A' level specifications.
There are far too many individual success stories to mention here, but we must highlight the eight students who gained at least two coveted A* grades. These were: William Caldwell, William Catlow, Rory Foster, Joseph Hassall, Pip Hyde, Hannah Leighton-Jones, Ellen Thomas and Matthew Warren.
Hannah and Will Catlow are now heading off to study at Oxford and Cambridge respectively and wish them all the very best there.
We also had plenty of success in vocational courses with well over half of grades awarded being at Distinction or Distinction* level and a 100% pass rate. These included fantastic performances by Abigail Dickinson, Ruby Kelly, Jack Stride and Alex Perry who all gained three Distinction* or A* A' level grades.
Head of Sixth Form, Mrs Hayley Jennings, said:
"I have been on maternity leave for much of the year and want to thank Tony Scott for doing such a good job in my absence. Results days are always a bit frantic while we work so hard to ensure every single student gets the university place that they want, but it has been a really positive morning and I am absolutely delighted for all these incredible young people and the success they've had. I'll be sad to see them go but am so pleased that so many of them are now able to follow the path they had set their sights on."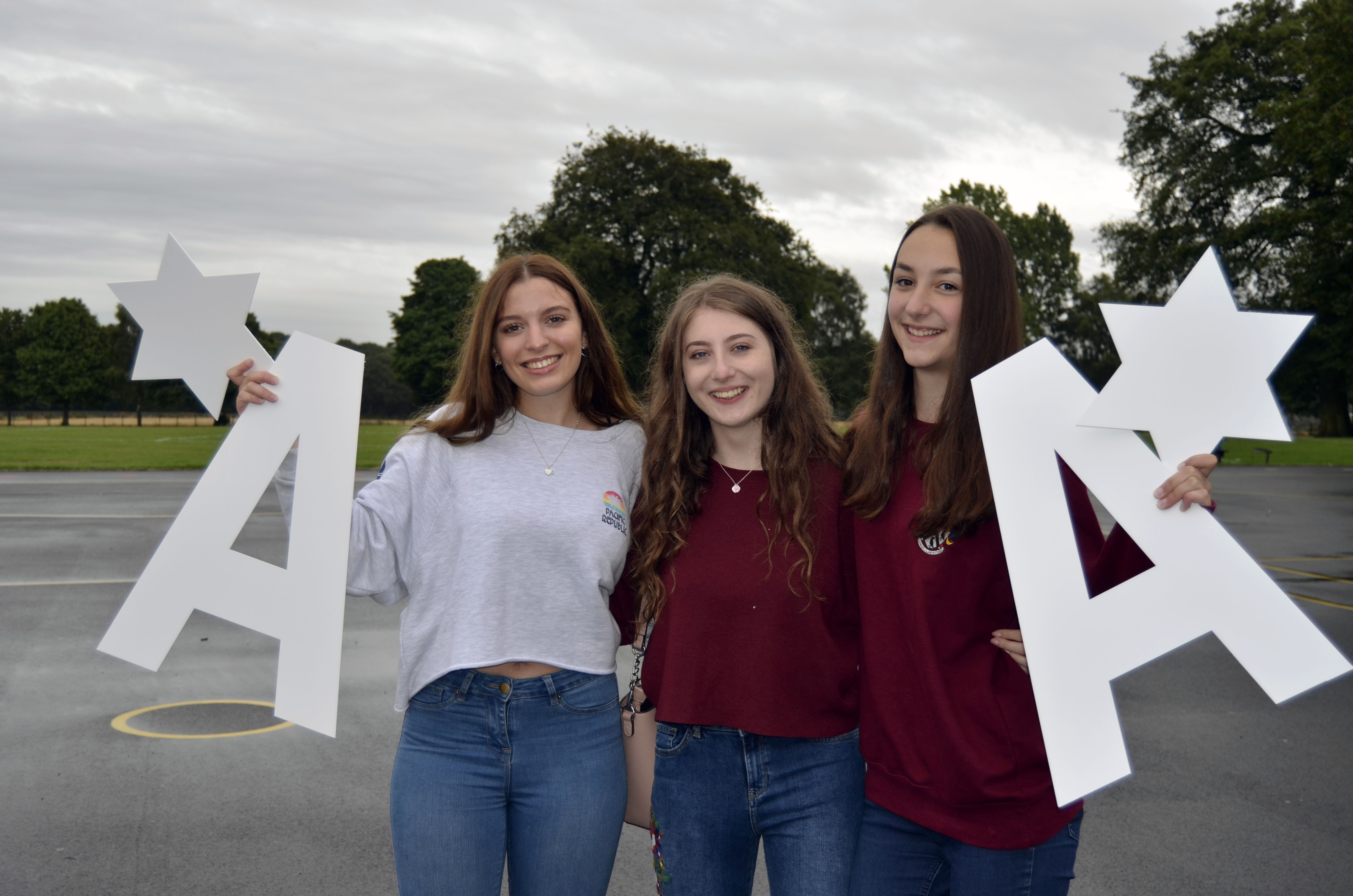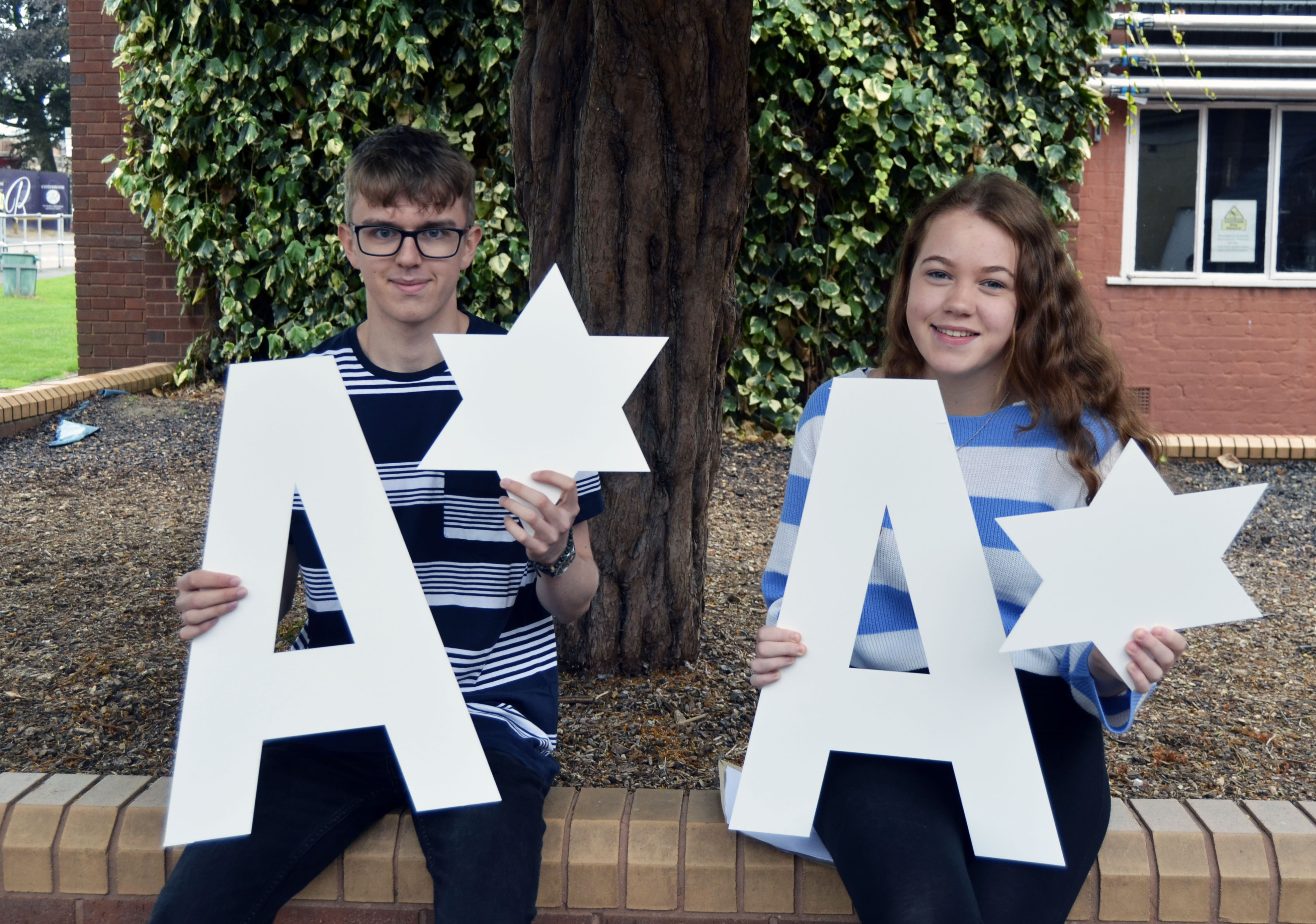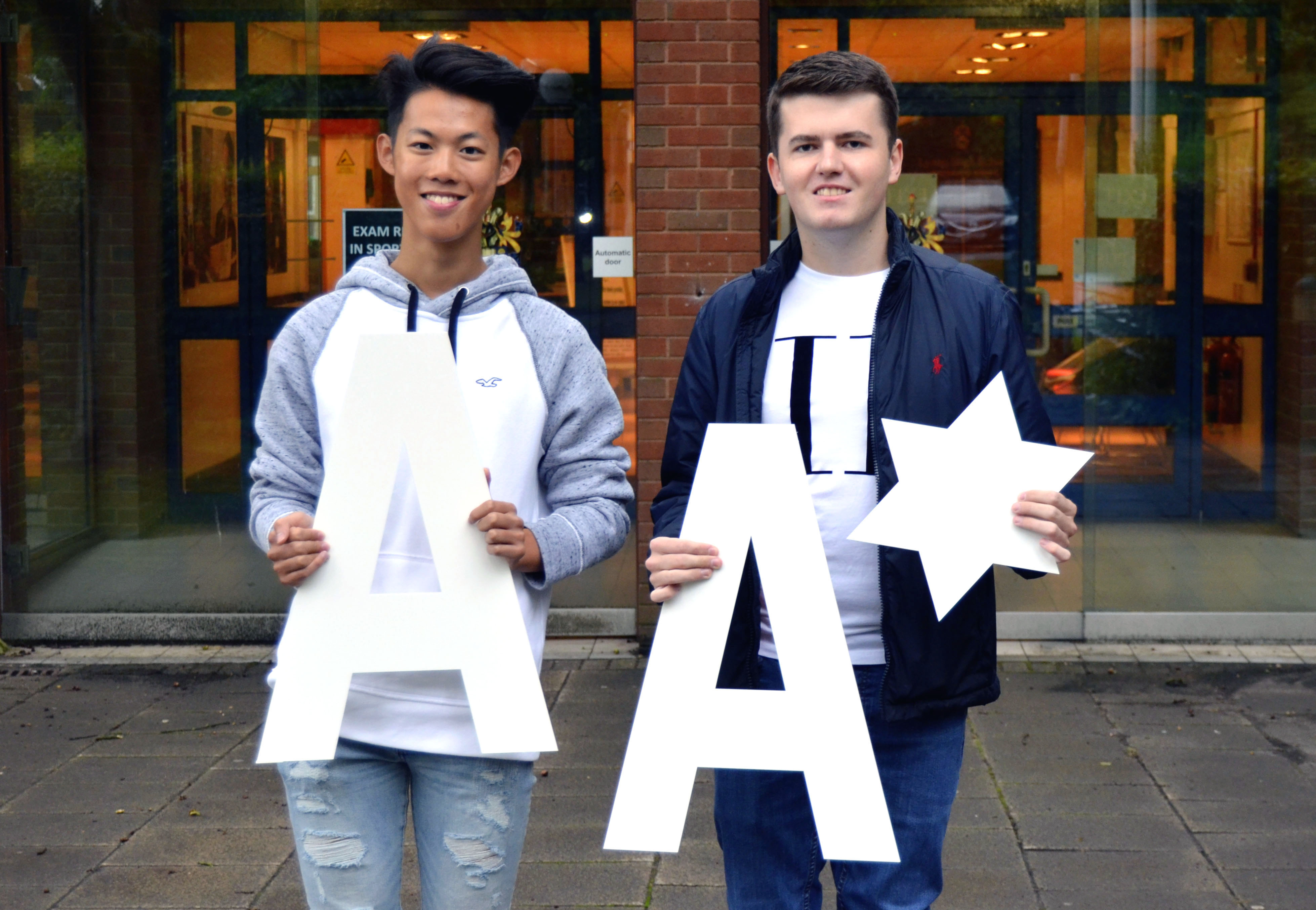 Please note that the results in the table below are provisional from 2018. The official results for 2018 are not usually published by the government until January.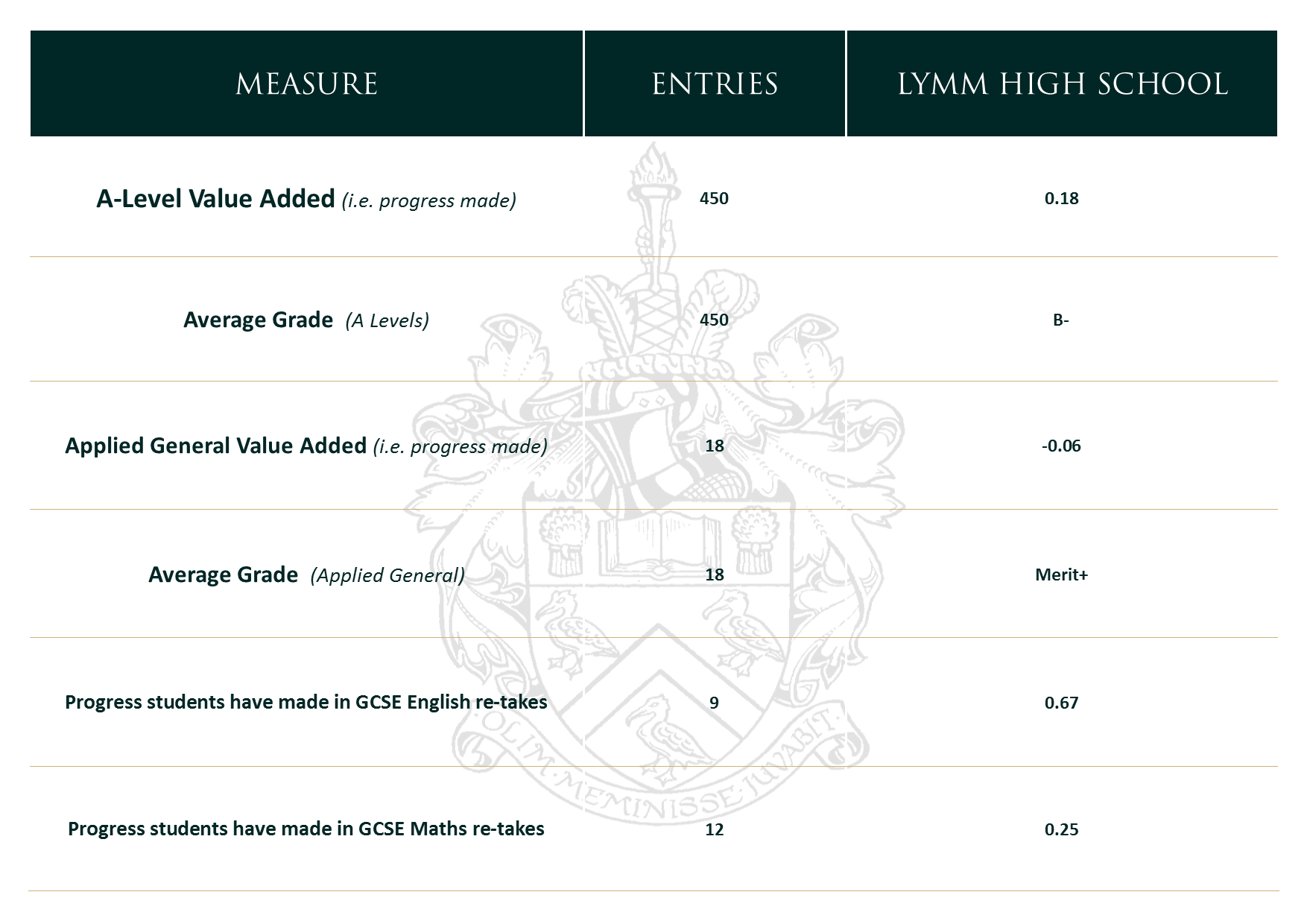 Official results from 2017.