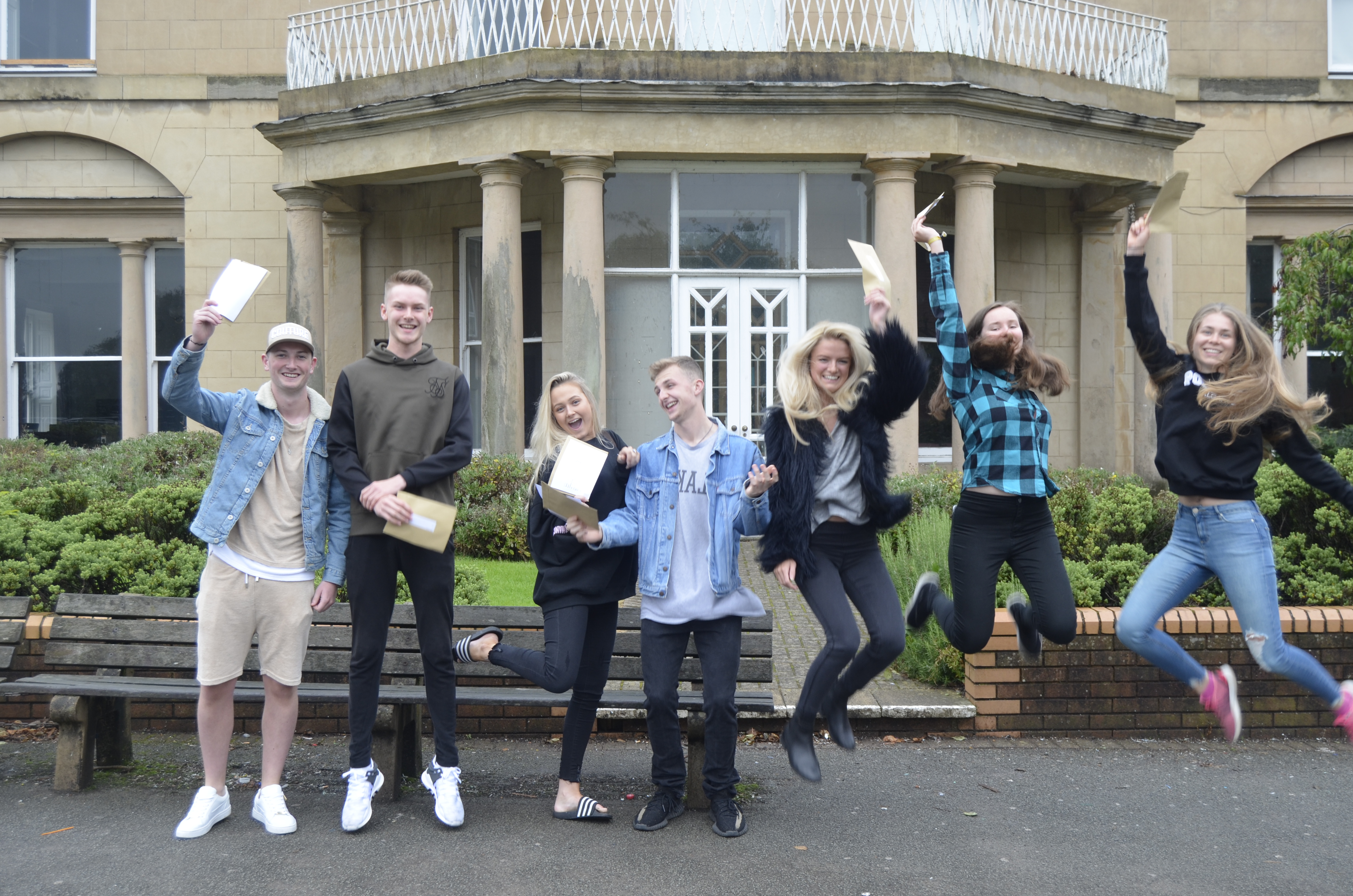 17th August 2017
There has been plenty of cause for celebration today, with another excellent set of A' level results and smiles all round.
33% of all A' levels were graded at A*/A, representing superb achievement at the top end. 59% were A*-B grades and 85% A*-C. The overall pass rate was over 99%.
Five high flying students achieved A* grades in all of the subjects they studied and deserve an extra special mention. These were: Francesca Brown, Aoife Davenport, Fan Grayson, Sarah McGrail and Victoria Ramsbottom. Huge congratulations to them.
Furthermore, there were 16 students who gained at least two A* grades, 26 who gained straight A*/A grades and a fantastic 72 students (representing 39% of all A' level students) who secured at least one A grade.
Headteacher, Gwyn Williams said:
"We are delighted with these results. Last year's were strong, but the headline figures this year are a good deal higher and, in fact, are the best the school has achieved since at least 2011.
"Most of the exams taken were under the new, reformed A' level specifications, which are significantly tougher than previous years, and so to be able to post results like this is especially pleasing. Students and staff knew that they would have to work harder than ever to succeed in these new courses and I cannot praise them highly enough for their response to the challenges they faced."
Head of Sixth Form, Mrs Hayley Jennings, said:
"It is incredible to see the students getting the rewards for all their hard work over the past couple of years. The vast majority are now off to study at their first choice university, but many others have also been successful in securing high quality apprenticeships, training or jobs. They are such a great group of young people and I want to wish them all the very best as they head off to start the next chapter in their lives."
2016 results
The information in the table below comes from the Department for Education's official performance tables for 2016. We were delighted to see that the key headline measure (A'level value added) put our performance in at least the top 16% of all schools in the country. Indeed, a more detailed analysis shows that our A' level students made progress equivalent to the top 10% of the country.
N.b. this table will be updated with 2017 data as soon as this is published by the DfE.