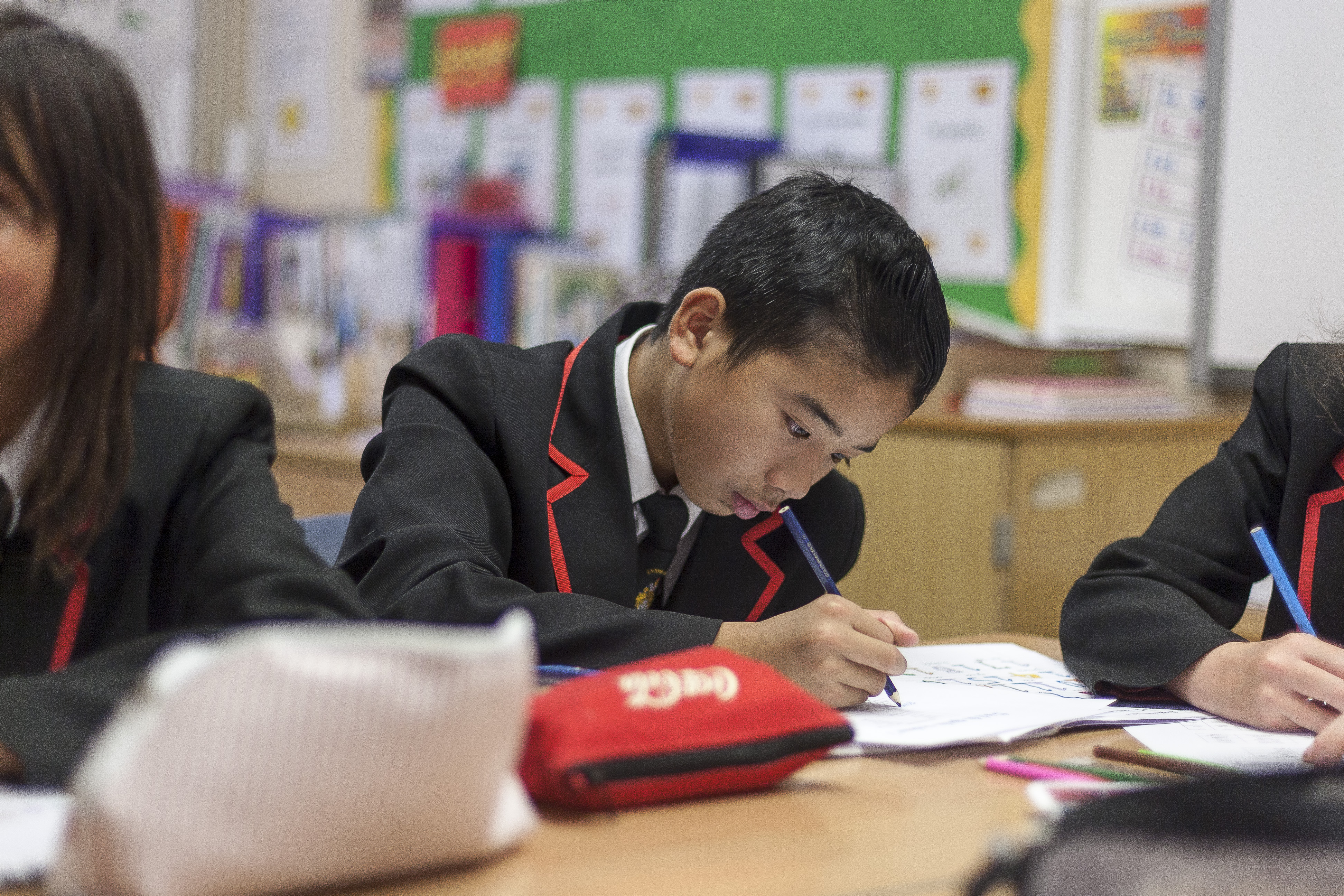 Introduction
KS3 is an extremely important time in the development of children both academically and pastorally. There are many changes for students and parents alike: the process of transition from primary school, their growth as socially responsible young people, and the laying of foundations for academic success at KS4 to name but a few.
With the removal of National Curriculum Levels; we have taken the opportunity to design a new reporting system that we feel provides greater clarity and further detail to the previous system.
At KS3, students will receive 3 progress reports per year, one per term. These reports contain information regarding academic progress, attitude to learning, concerns and attendance.
They will also sit formal exams in English, Maths and Science in January and to English, Maths, Science, Humanities and Languages in May/June. These scores are reported formally, along with the average score and top 10% score in the year group, for each subject.
The greatest change relates to the grading and the progress tracking system itself. In designing a new system we wanted to develop one with four main principles. We wanted a system that is:
simple to understand
allows teachers to make accurate and meaningful judgements about progress
sets the expectation that students should make at least good progress compared to the national picture
clearly shows when students are not on track to meet their target
This year we have decided to make further adjustments to our KS3 reporting system We have made an adjustment to the way that we express targets, meaning that subject specific targets no longer appear on reports. Instead, at the top of the report you will now see a statement that gives a guide to the grades your child should be aiming for, based on prior attainment. Given that all students are different, have experienced different challenges and success as well as learn in different ways and at different rates, it is extremely difficult to set targets that are appropriately challenging and encouraging. Although we are no longer publishing individual subject targets on reports, staff are encouraged to discuss expectations with their students and can provide more personalised guidance to you at parents' evenings. The purpose of the targets printed on the reports are to act as both a general guide and target, based on prior attainment data.
Feedback so far has been overwhelmingly positive, however, we are keen to improve the system further and appreciate any further feedback you may have.
Links have been provided with a sample report, exam score report and a PowerPoint explaining the new grading and reporting system.