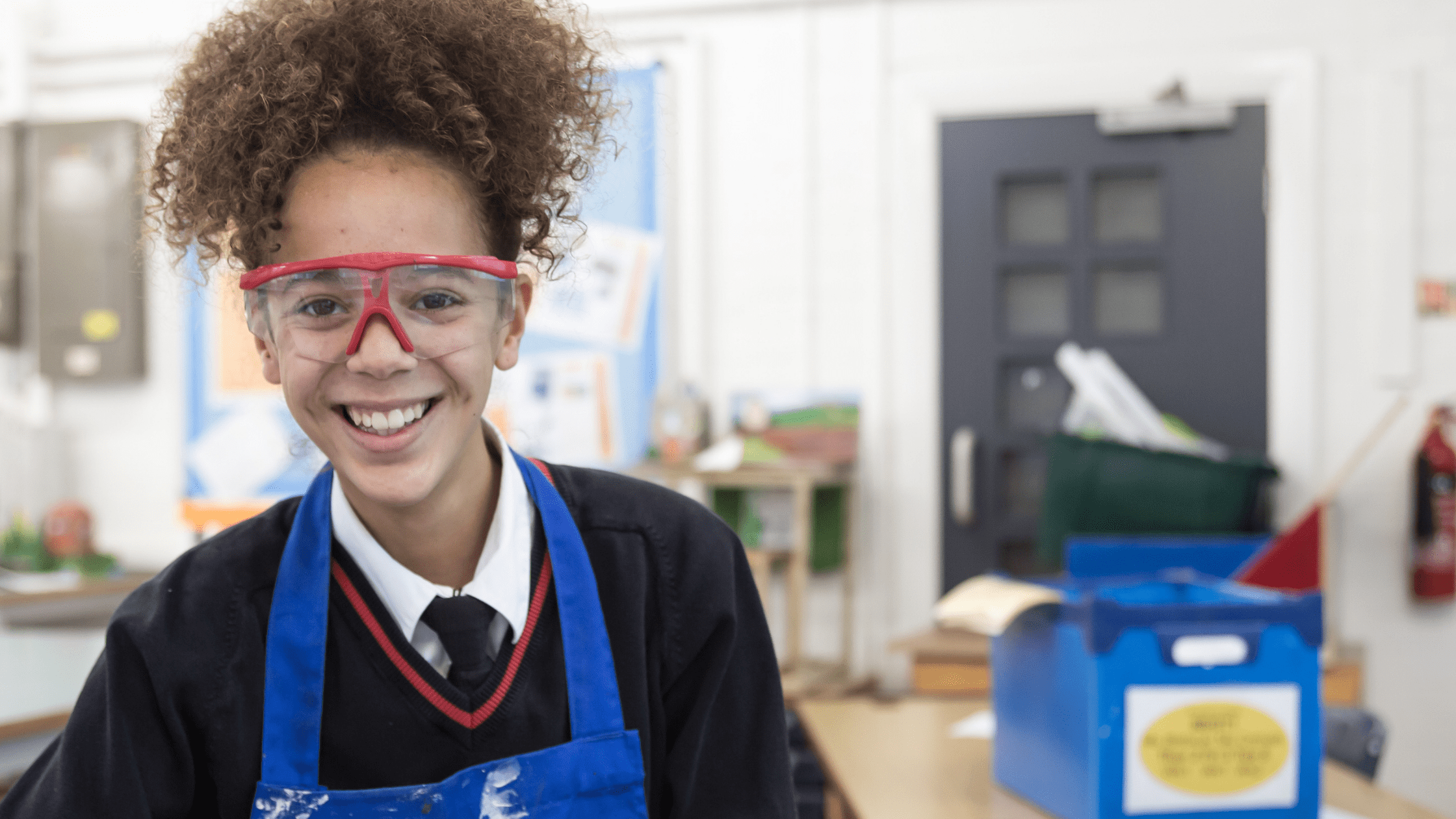 Getting ready - It's time to get excited!
Your application has been successful; you've gained a place at Lymm High School (LHS). But what happens next?
You'll receive more detailed information from our Head of Year 7 in due course, but in the meantime, we'll show you what to expect over the coming months.
We want to get to know you before you join us in September. To do this, we invite new students to a series of introductory events:
Open Evening
You can discover more about High School at our annual Autumn Open Evening where you will have the opportunity to tour the school, meet current students and speak to our highly qualified teaching staff about what we can offer your child.
Our next Open Evening will take place on Thursday 5th October 2023, 5pm-8pm.
There will be presentations by the Headmaster, Mr Williams at 5.30pm or 6.30pm.
We look forward to welcoming you to our school.  
Primary School Visits
In the last few weeks of the summer term in Year 6, a teacher from Lymm High School will come to visit you at your Primary School. This is a great chance for us to get to know you better and to offer you a friendly face for when you arrive.
Transition Day
We invite all new students who will be joining us for the first time to a settling-in day, filled with fun activities and the chance to experience typical LHS lessons. You will get to know your Form Tutor and group, with the chance to meet a few of your new subject teachers. You're also given a school map so that you can familiarise yourself with the building and school grounds.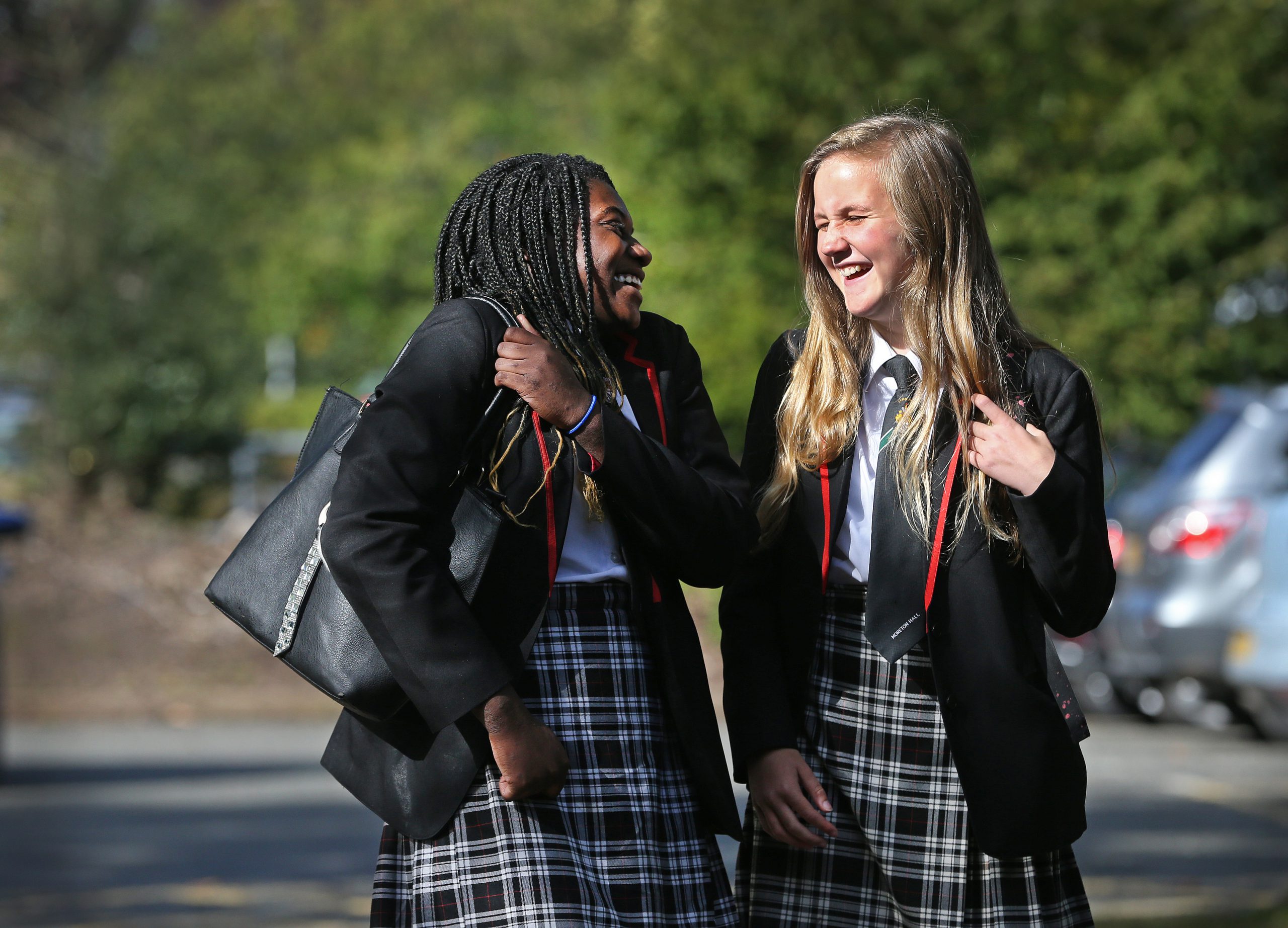 During your first few days:
Over your first days at Lymm High School you'll take part in a series of introductory activities. You spend time with your new Form Tutor, and Form Group, who are in the same Hall as you. You'll meet your Head of Year so that you know who to go to with any problems. All students will attend whole-school assemblies, as well as Hall assemblies, bringing you into daily life at Lymm and offering the opportunity to meet students in other years of the school.
Don't forget that you'll get straight into lessons (although for the first fortnight you won't be set any homework) to meet classmates and get to know your new timetable. Importantly, you'll get the chance to sign up for co-curricular activities, and if you're ready, jump straight into all that is on offer.
Discover your tribe!
All members of Lymm High School belong to one of five 'Halls', named after well-known Cheshire Halls: Arley, Dunham, Moreton, Tatton and Walton.
The Hall system nurtures a great sense of belonging and identity with students feeling a part of their Hall 'family'.
The school organises inter-hall and inter-form competitions at various times of the year and there is a programme of charity work within each Hall. There are lots of opportunities for student leadership in the Halls; from Hall
captain in the Sixth Form to Form captain and members of charity committees.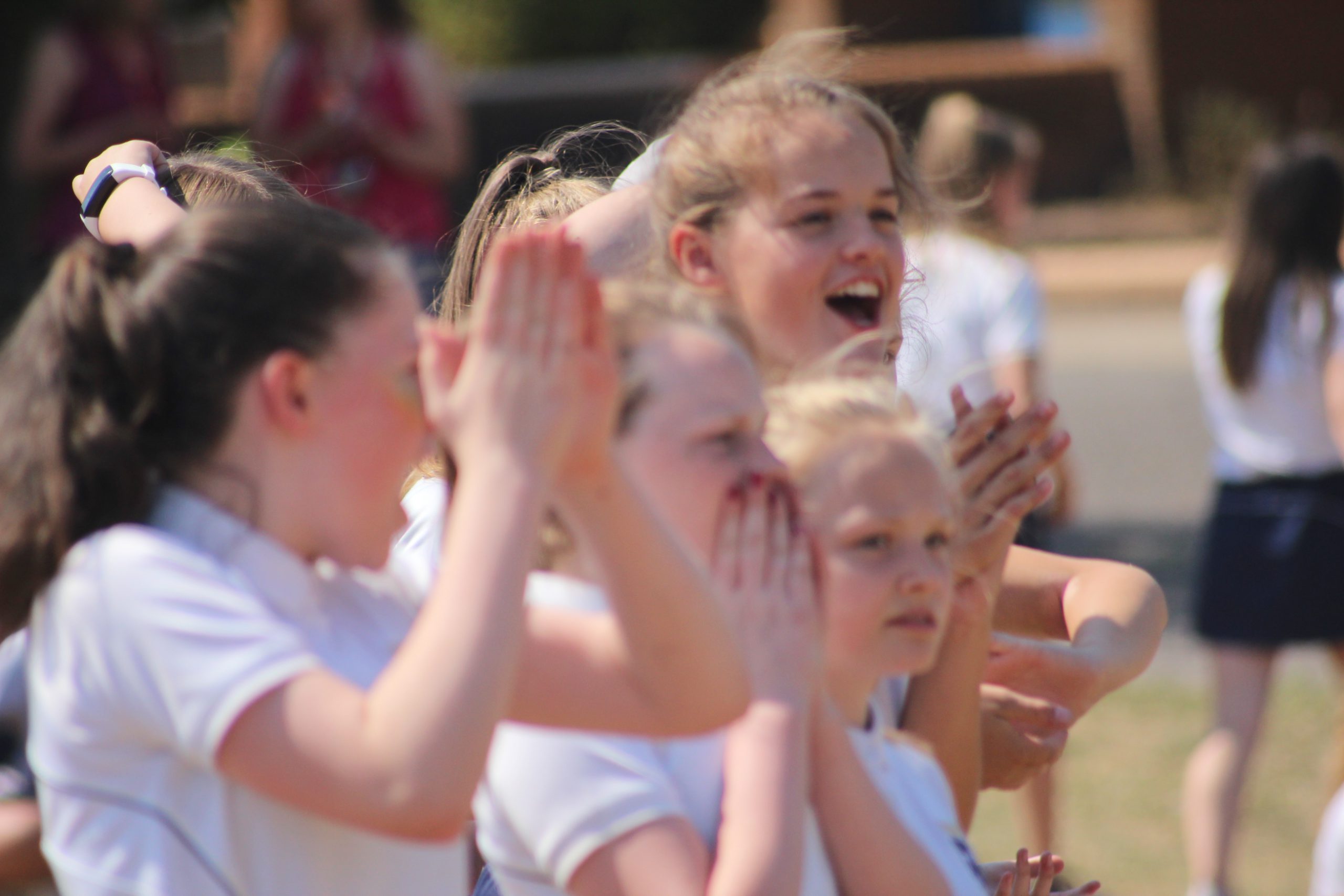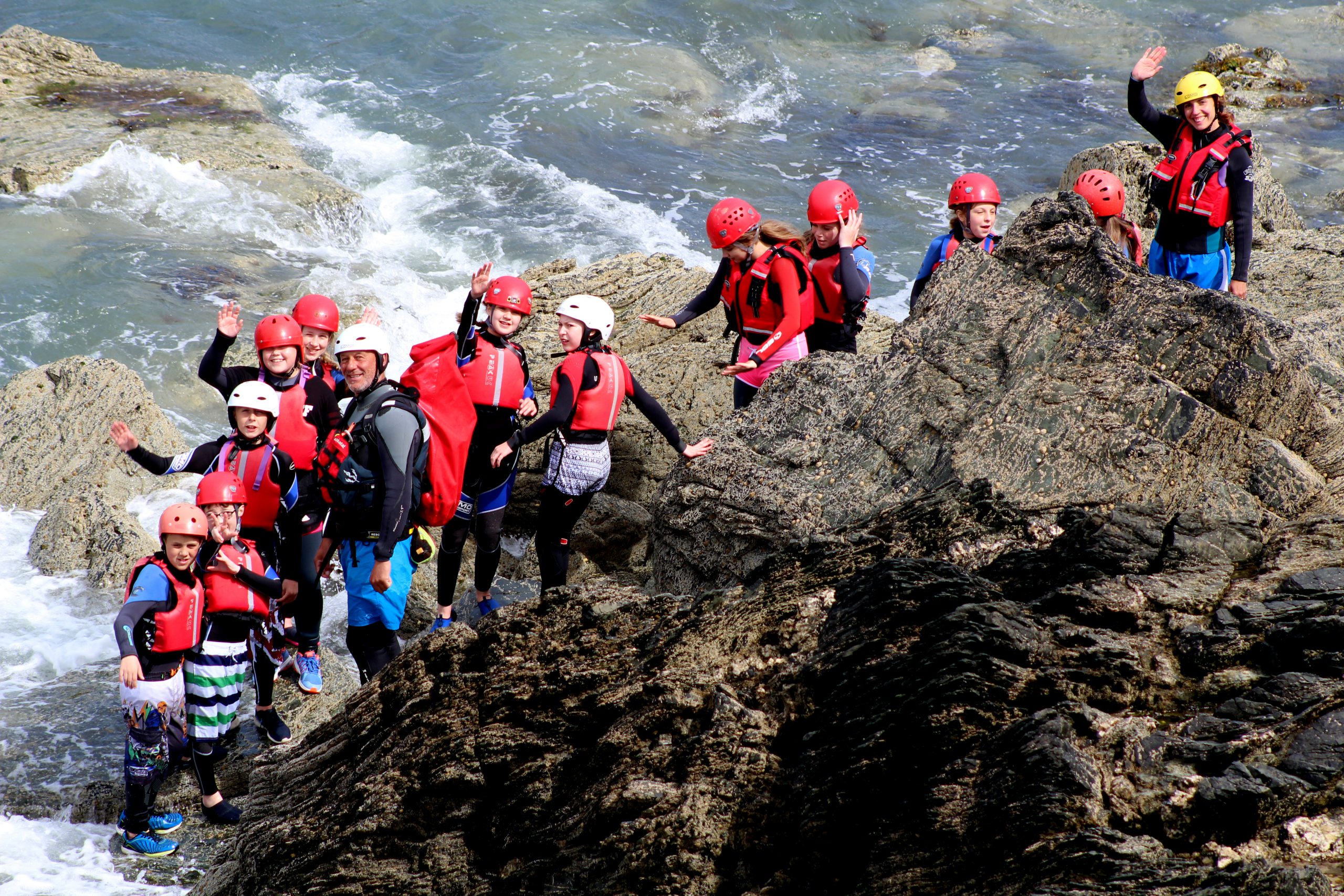 The 'Tynny' Experience
Tyn-Y-Felin, or 'Tynny' as it is affectionately known, is our very own residential centre set amid rocky creeks and heather-clad moorland on the isle of Anglesey.
The purpose-built activity holiday centre is situated in 35 acres of land, with its own access to the inland sea or Cymryron straits.
Each Hall group is invited to visit Tynny in the first term of Year 7 for a three-day programme that includes a range of activities such as; orienteering, problem solving, charity work, crabbing at the creek and a visit to the island's Silver Bay.
Get ready to think big!
Our curriculum is based on intellectual stimulation and inquiry, helping students to find the edge of their knowledge and push beyond it. Our expectations here are high and we strive to ensure all lessons contain high degrees of both quality and engagement. Our students are taught to learn, to challenge and to grow.
Discover just some of what you'll learn whilst at Lymm High School.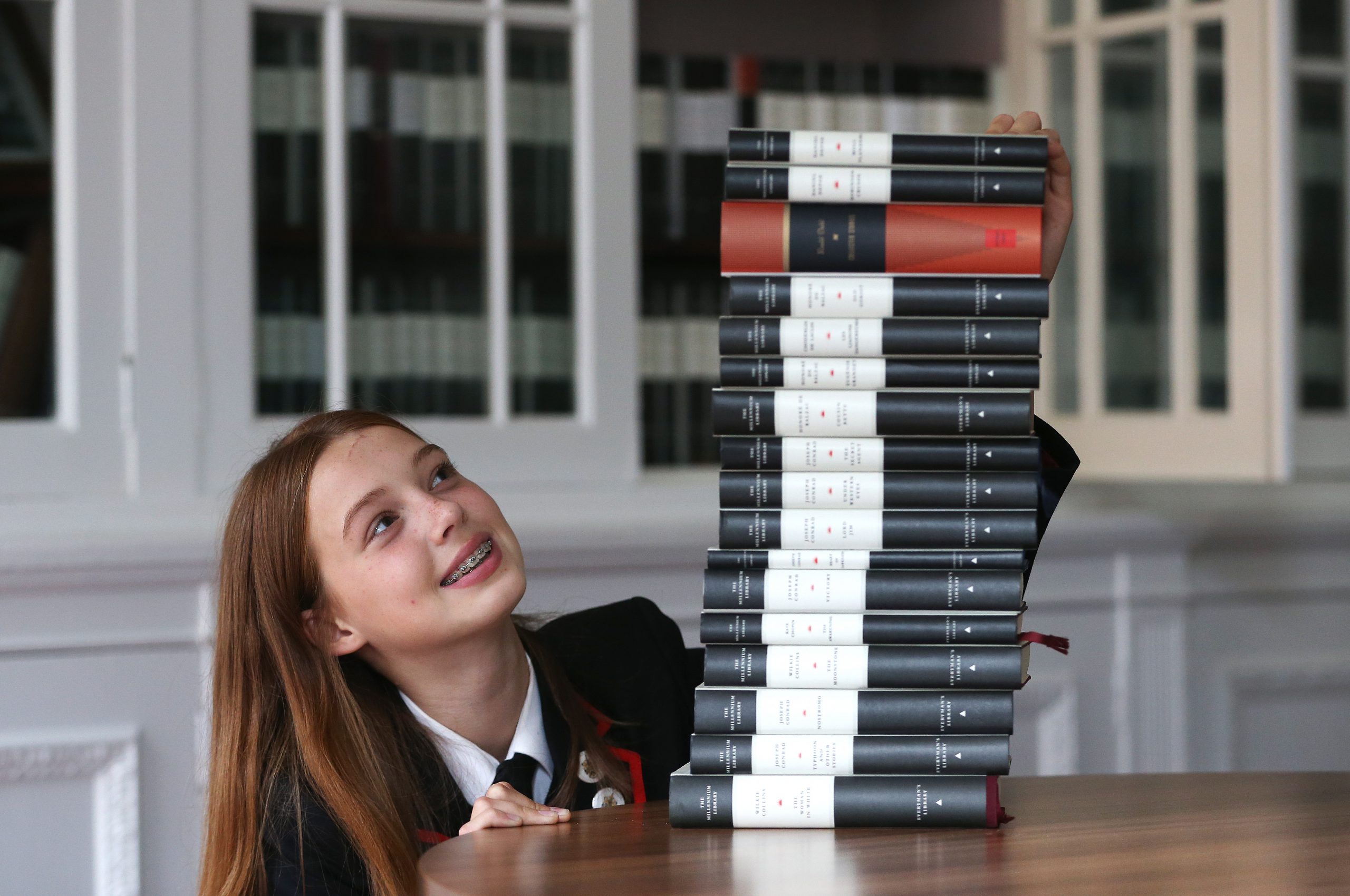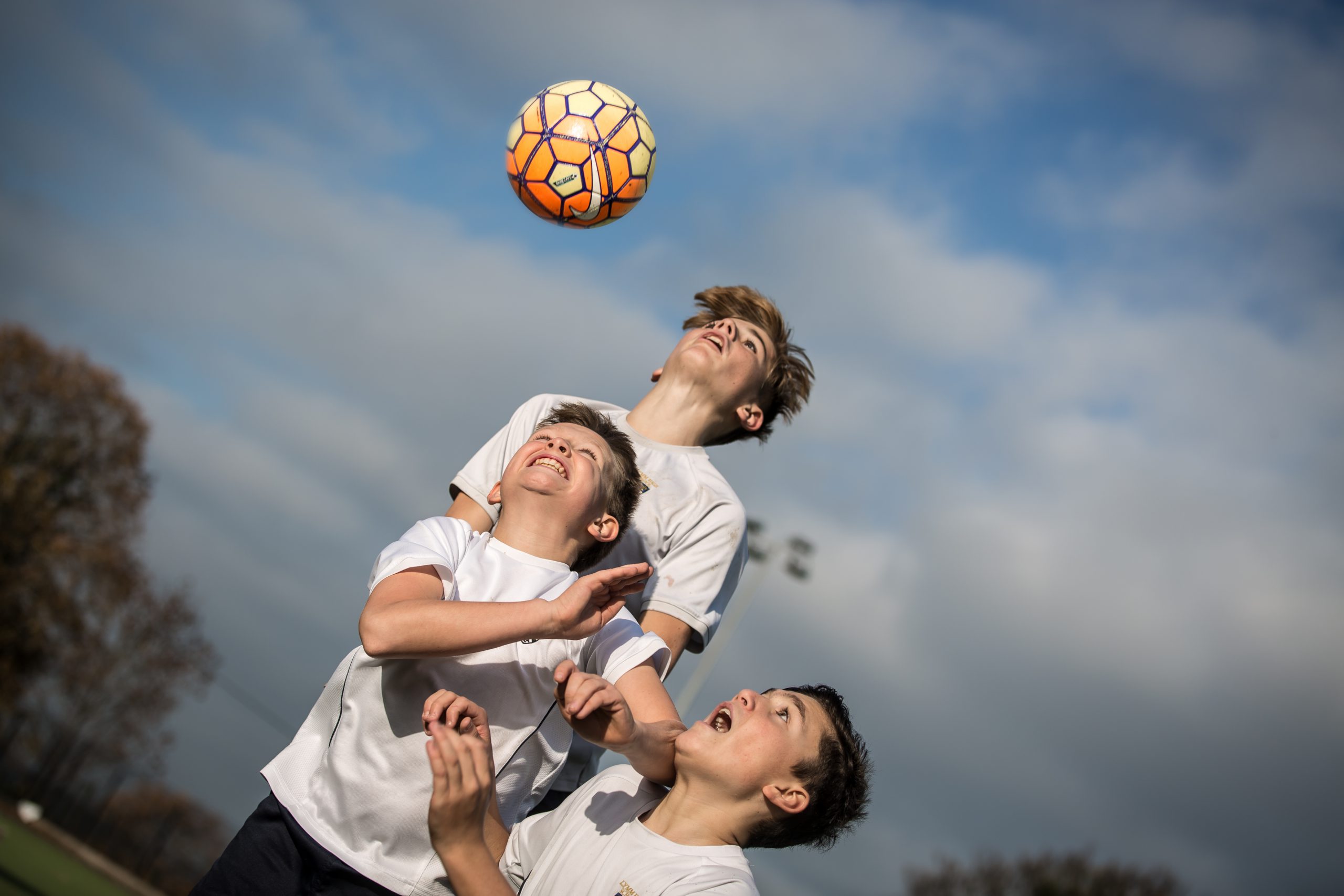 Extra- curricular Clubs & Activities
The Extra-curricular offering at Lymm is as unique as each of our students. We offer over 50 different clubs per week and a number of trips per year, across Technologyy, Art, Drama, Music and Sport faculties to name a few.
School Uniform
At Lymm, we wear our uniform with pride. Check the details of your uniform and where it can be purchased.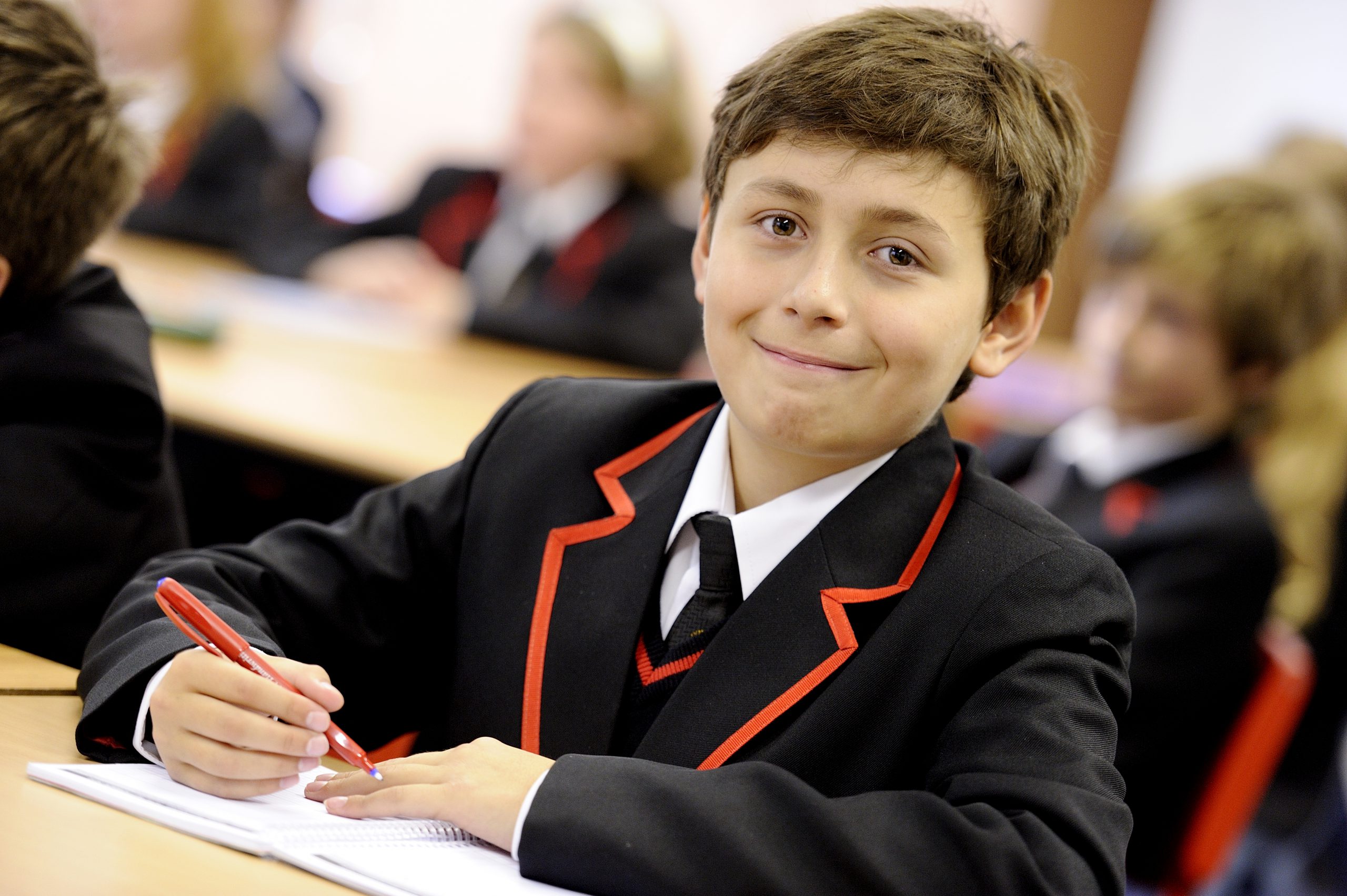 Stay informed
We're proud of all the achievements of our students and we're keen to ensure that parents stay well informed about the very many events and activities happening at Lymm. We use a variety of channels to communicate with parents including the School Gateway. School Gateway will allow you to view information about your child(ren) at Lymm High School, such as their attendance, timetables, behaviour and achievements.

Our Lymm catering team work hard to provide a range of healthy and nutritious food, there's not much you won't see on our menu over a typical term. We have a wide selection of dishes, with both hot and cold food served at every break and lunchtime.
We are fortunate enough to benefit from excellent public transport links and operate several school bus routes from in and around the borough.
The majority of students at Lymm use a Touch and Go bus pass, this can be purchased directly from Warrington's Own Buses. You can access their website by clicking on the link below. Students can also pay for their bus fare using cash on the day.
Frequently asked questions
Each year parents and students have many questions regarding the transition process that would usually be answered during visits to primary schools or via a phone call. We have endeavoured to answer as many questions as we can below so that the transition is as smooth and as stress-free as possible.
Please email the school Head of Transition (transition@lymmhigh.org.uk) with any further queries. 
What do I do if my child has a medical condition?
The information regarding medical conditions is included in the admissions form. If your child will need medication in school or they will need extra support and care you can contact Mrs Shawcross (RShawcross@lymmhigh.org.uk). Mrs Shawcross will be able to let you know if we need any further paperwork completing and what medication would need to be held in school.
How do I return forms?
We are now ready to start getting your forms back. If you can't find your forms you will be able to download them again from the Documents section of this webpage. Please send them to:
Miss S Lunt, Lymm High School, Oughtrington Lane, Lymm, Cheshire, WA13 0RB.
If you would rather email these forms, please scan them in and send as an attachment to: slunt@lymmhigh.org.uk
Please note that we are not able to process pictures of the forms as they need to be printed off and distributed between the team.
How do I claim Free School Meals?
We have recently updated the paperwork that allows you to apply for Free School Meals. If your circumstances have changed recently and you are now in receipt of Universal Credit you may be able to apply for Free School Meals. If you are completing the forms now you still need to put down your child's primary school not Lymm High as they are not officially on role with us until September. If your child becomes eligible for free school meals in Year 6, they will automatically become eligible for Pupil Premium for the next 5 years at secondary school. This will enable them to gain access to extra support in Maths and English (Upgrade programme), provide financial support for trips, uniform assistance, free breakfast in the canteen, revision guides and textbooks in Year 11, and many other benefits. All of the information and the documents on how to apply can be found here.
I always get to see the teachers at primary school when I drop my child off. How do I speak to the teachers at Lymm High and how do I find out who I need to speak to?
Communication can look very different at high school compared to primary school but that does not mean we don't want to have the same level of communication. Communication is key to the transition aspect of your child's life at Lymm but also throughout their time with us. At primary you will probably only deal with one teacher each year and perhaps the Headteacher in some cases. At Lymm your child will have a number of different teachers and staff that support them in different ways, so how do you know who to turn to?
Teachers
If you have a question about a specific subject, this could be relating to classwork, homework or progress, your first port of call is your child's teacher,  you can do this via email or phone.
If it is a pastoral question or concern then we have a number of different people you can talk to.
Form Tutor
Your child will have a Form Tutor. They will see them each morning and they are there to look after them in school. They will make sure that they start the day off with the right books and equipment. They will also pass out any messages to the pupils regarding trips and other school activities.
Student Services
We are incredibly lucky that we have an amazing team in Student Services. Each year group is assigned a Pastoral Manager who looks after all students in the year group if they are having any problems at all. This could be a friendship issue, information and support about attendance and illness, safeguarding concerns, or general queries such as bus times, extra curricular activities and lost property.
Head of Year
Your Head of Year will be Miss Rowley. From September, she will be available to support you. However, as she also teaches and sometimes may not be immediately available you can contact Student Services. If you have any queries over the Summer holidays, please email transition@lymmhigh.org.uk.
The most important thing is to keep communicating. Often when things go wrong it is because we have not been made aware of something and we have to pick it up when it has already escalated. Any concern to you is a concern no matter how small. Please contact us on the main school number (01925 755458) and Mrs Riley will put you through to the right person.
Students' Questions
Will we have permanent seats in class?
All of your teachers will have a seating plan of where they will want you to sit. They will organise this in different ways. Some teachers like to put their class in register order (this is quite popular when you start in Year 7), some organise their class so that people with similar grades work together. Every so often your teacher will change their seating plan so you get to work with different people. All of the classrooms are set out differently. Some are set out with the desks in rows, whereas some are set out in groups. In some of the practical lessons, such as design technology and food technology, you don't really have tables you may have benches or you will be working in a kitchen.
How many teachers are going to teach me?
At Lymm you will have 5 lessons a day. For each of those lessons you will have a different teacher. But don't worry you will get to know them all really well. You will see them out and about in school and they may also run some of the clubs at lunchtime. You may even be taught be your Head of Year or your Form Tutor.
What is Show my Homework (SMHW)?
At Lymm High you will be set homework by your different teachers. To look at this homework you will have an app that you can download on to your phone or look at on the computers in school and also at home. On the app or website you will be able to see the date that your homework has been set, which teacher has set the homework, a description of the homework, and also when it is due in. If you need to complete a worksheet then your teacher can also attach this so you can print it off in school or at home. We have a lot of computers available in school for you to use so you do not need to worry if you don't have a phone, computer or tablet at home. You get log-in details when you start and your parents will also get their own details so that they can see what homework you have been set. You can also contact your teachers on SMHW. This means that if they set a homework and you don't really understand what to do, you can go and speak to them or send them a message on SMHW.
What happens if I get worried about something?
Firstly you don't panic. You need to tell someone. We have a lot of people in school that can help you. I am always around so you can come and see me. I will let you know where my office is so you can find me. Your Form Tutor will see you every morning and will take the register so that we know you are in school. Your Form Tutor is there to look after you and make sure that you're OK and set for the day. If you have any worries when you come into school you can always speak to your Form Tutor in the morning. We are also really lucky as we have an amazing team of staff in Student Services. They are there to help you with anything you need from lost PE kits, leaking water bottles to forgotten timetables. If you are worried about something that is linked to a lesson you can always go and see your teacher. They will be able to help you with any work you are stuck with. You will be able to see them in the lesson, at break and lunchtime, and you will also be able to contact them using your school email or SMHW. We have lots of people in Lymm to help you. The most important thing is that you let us know if you are worried. If you don't tell us then we can't do anything to help.
What is breaktime like?
We have a 30-minute break in-between lesson 2 and lesson 3. You can meet up with your friends and catch up with teachers if you need to. When you first start, Year 7 have their own playground called the Languages Yard. Only Year 7 are allowed on this yard As you get used to the school we will let you go to other areas of the school if you want to, but the Languages Yard is always for Year 7 only.
Do the corridors get busy?
Lymm High is a lot bigger than you primary school and the corridors do get busy between lessons. For the first couple of weeks we do let Year 7 go early to get to their lesson before all of the other classes start to move. This means that it will be a little quieter for you at the start while you are finding your way around. There are lots of different ways to get to your lessons so you will quickly find the easiest way for you. You can also find the quietest route that you are happier with.
What happens if I get lost?
This is something that all Year 6 students worry about. Lymm High is a big school compared to your primary school and we would be amazed if you managed to find your way around with no problems. For the first week all teachers will pick you up for your lessons. For the first 2 weeks we let all new Year 7 pupils leave their lessons 5 minutes early to give you a little more time to get to where you need to be. There are always staff on the corridors that will be able to help and the older students at Lymm are lovely: they will always help out and take you to your lesson if you don't know where to go.
All of your lessons when you start at Lymm are in form groups so you will be moving from lesson to lesson with your form. This means that you are unlikely to be on your own if you do get lost. We often have groups of 10 or 11 pupils turning up to Student Services because they don't know where they are going. Just remember there is always someone about that can help you, just ask.
I have attached a map below that you can use to get an idea of the different blocks and room numbers in school: E Block is Science, Maths and Technology subjects; B Block is Computing, Business and Media Studies; A Block is Humanities, English and the library; L and S Block are languages; and the Sixth Form and D Block is Music, Drama and Dance.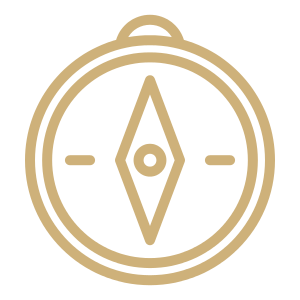 How can I find out what activities I can do at Lymm High School?
Click here to see the kind of extra-curricular activities that we offer at Lymm High School. There are so many to choose from and we would like everyone to sign up to at least one new activity per term.