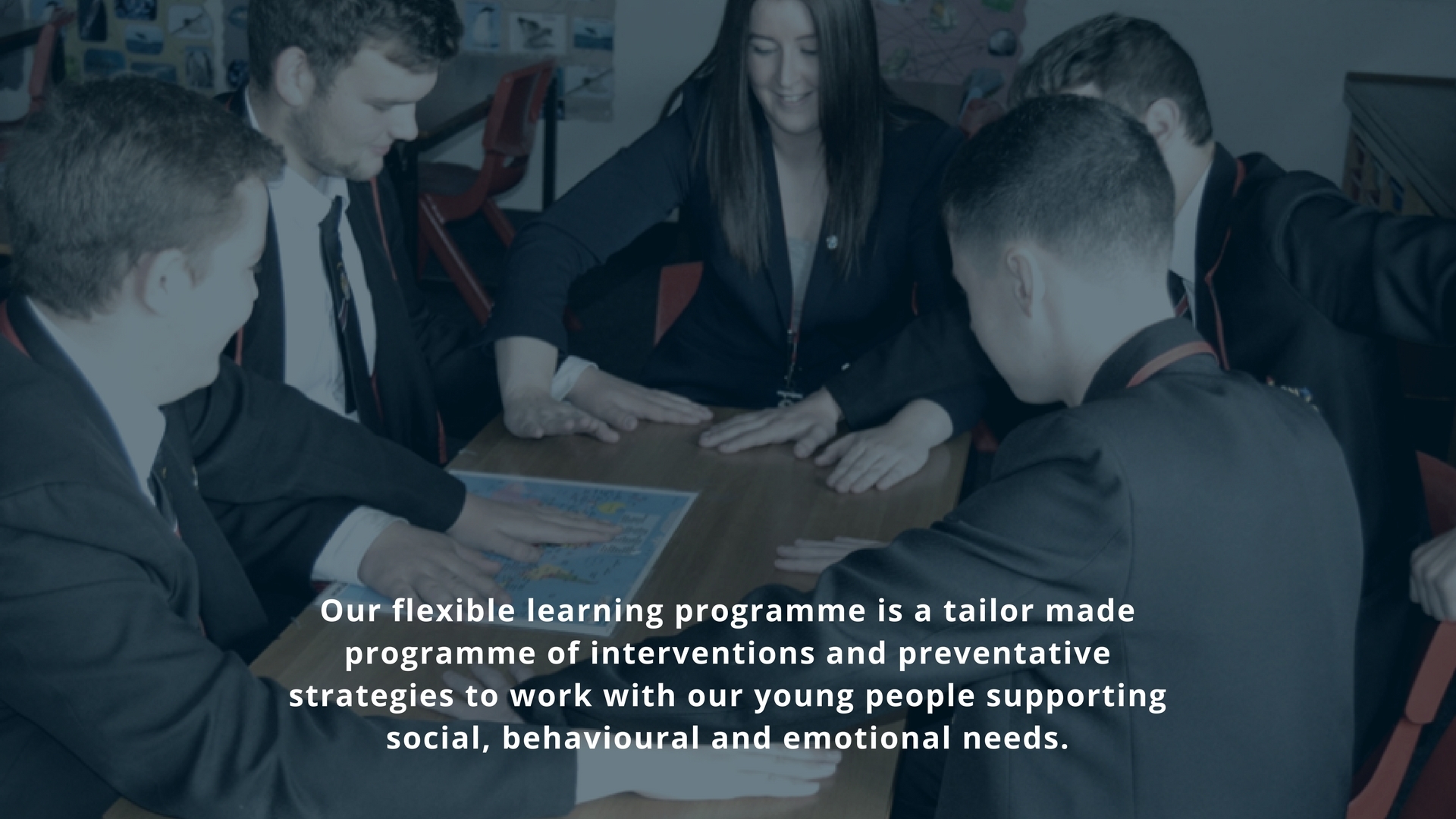 The aim of our programme is to help students overcome barriers to learning and actively engage in school life regardless of their pastoral needs. The hope is to improve behaviour for learning, enhance self-esteem and confidence, build resilience, inspire aspiration and reduce vulnerability. The programme aims to promote inclusion for all and empower students with tools and strategies to self-manage and promote independence.
Our team of student support officers are keen to establish productive working relationships with our students, providing support, encouragement, guidance and assistance for learning and independence/personal development. Pupils work in a positive, encouraging environment which supports their work and encourages good attendance subsequently impacting on academic achievement.
Students for the programme are identified by the pastoral team, where tailor made groups are developed. Along with the groups there are a number of one to one, mentoring and key workers assigned to students, providing individualised pastoral support unique to each young person.
Groups are development on a needs basis, however the following sessions are static and constantly run throughout the year with different students.
Aspiration and Motivation
Reward, Nurture and Inspire
Leadership, Encouragement, Aspiration and Desire to succeed (LEAD)
Challenge
Restart
Allotment Group
Reflection session
Students really enjoy the flexible learning programme and we are seeing some fantastic work across the year groups. If you would like more information about the programme, please contact Miss Clark in student services.