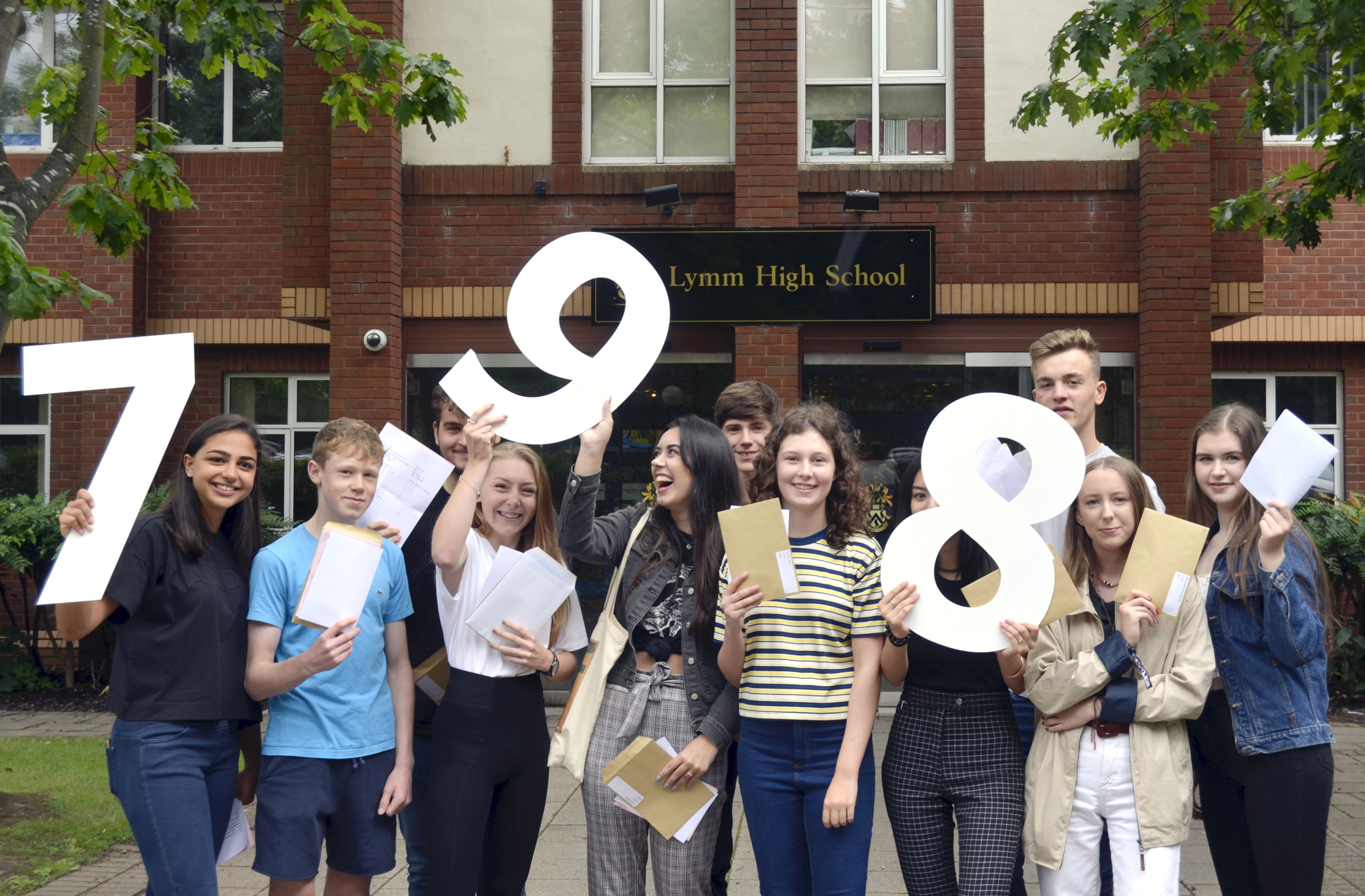 Last year saw us achieve our best ever GCSE results and we are delighted to say that it looks as if we have managed to maintain that level of performance this year. At least 81% of students have met the government's 'basics' measure of 9-4 grades in both Maths and English.
At the top end, a very impressive 27% of students gained at least five 9-7 grades (equivalent to the old A*-A grades) with at least forty five students gaining 9-7 grades in eight or more subjects.
Amongst so many success stories, special mention goes to those students who gained the very top grades of 8 or 9 in at least eight subjects. They were: Imogen Walsh, Jade Carlin, Amy Wright, Cameron Green, Lewis Hindle, Ella Hoskinson, Amber Heckstall-Smith, Tom Davenport, Jada Moses, Jordan Jones, Marcus Mackay and Finlay Williams. Hats off to all of them!
We have also performed very well again in terms of the numbers of students gaining a "strong pass" (i.e. grades 9-5) in English and Maths, with over 61% of students meeting this benchmark.
I cannot speak highly enough of the staff and students for the way they approached all the challenges presented by the new, tougher GCSE specifications. It has taken a huge effort over quite a period of time and we are really pleased to see this effort being reflected in the final results.
Gwyn Williams
August 2018
2018 results
Please note that the results in the table below are provisional from 2018. The official, final results for 2018 are usually published by the government in January.
It might be worth pointing out that Progress 8 scores are at least partly a reflection of the curriculum students study in any given school. At Lymm High School, we take a very strong stance in this regard and have made absolutely sure that our curriculum is built around the needs of our students rather than school league tables. It would be very easy to improve our Progress 8 score by, for example, forcing all students to take the full suite of Ebacc subjects or by entering them all for qualifications that are very easy to pass but have no value as far as sixth forms, colleges and employers are concerned. However, we are convinced that this would be the wrong thing to do and are happy to accept that, on this measure at least, the official performance tables will not truly reflect how well we are doing.