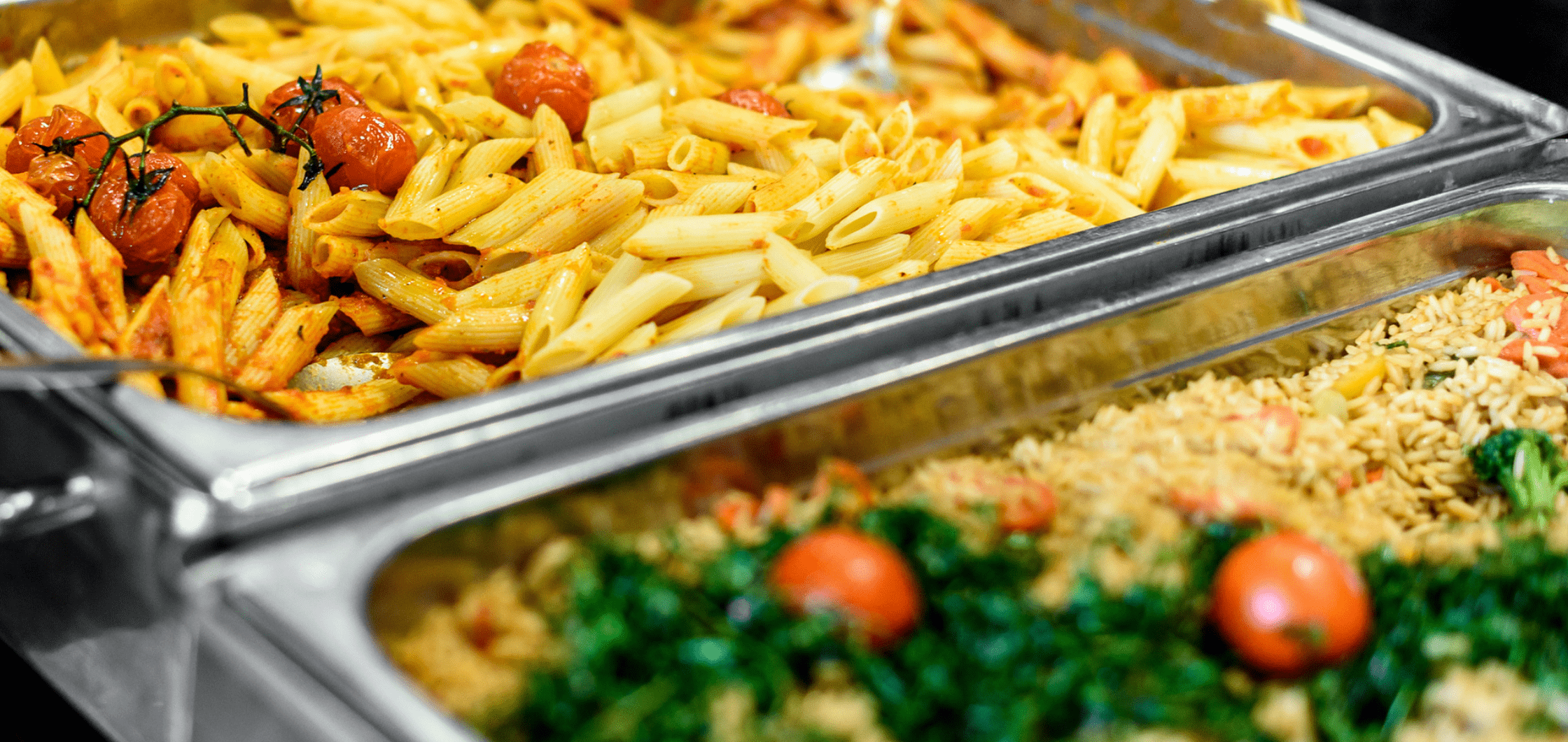 At Lymm High School we aim to create a culture and ethos of healthy eating and aim to ensure that all aspects of food and drink in school promote the health and wellbeing of students, staff and visitors. The school recognises the role that healthy food plays in our students achieving their learning potential.
The school canteen, and four other serveries that are dotted around school, offer a range of breakfast and daily lunch menus that vary weekly. For lunch, as well as hot main meals, there are a variety of hot and cold 'eat-on-the go' sandwiches, paninis, pasta pots, burgers, hot dogs, salads, cakes and fresh fruit. The lunch menus can be viewed here. All food and drink served meet the National School Food Standards in England, and all main meals follow the School Food Plan criteria.
The dining areas offer a safe and social environment for students to enjoy their food. Heads of Year, the Pastoral Support team, and teaching and support staff supervise all areas.
The catering team in main school and Sixth Form are passionate about quality food that is sourced locally whenever possible. They provide an excellent service that caters for almost 2000 students and staff, and delivers great value. Drinking water is always available, free of charge, through numerous water fountains located around the school. Students are also encouraged to fill up their water bottles throughout the day.
The team are experienced in making reasonable adjustments for students with any special requirements to meet medical, dietary and cultural needs. The Catering Manager is always available to discuss such information. Lymm High observes a nut-free policy throughout school.
Themed events happen on a regular basis (such as Chinese New Year) and students are encouraged to try food from a range of different cultures.
Parent Pay, a cashless payment system, is used to help reduce queues and any stigmatisation of Free School Meals (FSM) students. Information on Free School Meals can be found here.
Students' views about the school canteen are regularly sought and responded to through the School Council and Student Voice.
In Science, PE and Life Programme lessons, students are taught the importance of a healthy lifestyle, and this includes healthy eating, positive body image and exercise.
The school uses the cashless catering system Parent Pay. You can top up your child's account balance by clicking the link below.
Students entitled to free school meals will have their account automatically credited with money.
You may be eligible for free school meals and extra funding for your child's school if you receive certain benefits.
Research has shown eating nutritious meals at school can be linked to educational attainment.
Click here for further information on eligibility and how to apply.