Following the tremendous success of Year 13 students last week, it was the turn of Year 11 to collect results this morning… and they have not disappointed! Despite having so much disruption to learning during the Covid pandemic, this cohort has performed exceptionally well and should be feeling incredibly proud of themselves today.
There are so many individual performances to celebrate (over 300 students, each with their own story to tell) and, in line with tradition, we would like to pay tribute to those gaining the very highest grades.
The highest achievers of all this year were Thea Benson and Eve Kayll, both of whom registered absolutely perfect performances, with grade 9s in all ten of the subjects they entered. This is a truly extraordinary performance, especially given how many exams are involved and how challenging GCSEs are these days.
Thea and Eve were closely followed by a select group who scored the top grade 9 in nine of the nine or ten subjects they entered. These were: Erin Allsup, Thomas Anderson, Ella Brabin, Alex Feyler, Charlotte Liu, Benjamin Hutchison, Lucy Quayle, Anna Shaw, Charlotte Storey and Lucy Williams.
The following students achieved grades 8 or 9 in at least nine different subjects: Charlotte Baker, Thomas Davies, Luca Rocher, Lili-Ann Simpson, Remi Tavernier, Ella Yates, Asya Bagan, Thomas Bettridge, Hannah Davies, Florence Fitzgerald, Edward Godber, Benjamin Gomm, Robin Holden, Sam Hulse, Freya Jackson, Isabella Lloyd, Josef Peel, Ella Scobie, Kate Thompson and Isabel Williams.
In addition, a further 32 students gained at least nine grades 9–7 (i.e. equivalent to the old A* or A grades) and huge congratulations goes to: William Andrews, Cara Cerisola, Molly Cottrell, Eilidh Craigie, Millicent Smith, James Anderson, Olivia Brooks, Isobel Caqueret, Evie Cooper, Neve Cooper, Lucy Coultert, Ruby Davies, Jasper Fergusson, Emily Forshaw, Rebecca Foxley, Katie Grant, Katie Horne, Matthew Johnson, James Knowles, Nathan Lowe, Francesca Miller, Esme Nevitt, Barnaby Nicholson, Harriet O'Keefe, Sam Parkinson, Freya Price, Benedict Rhind, Bastiaan Tavernier,  Madeline Walsh, Rebecca Whitehead, Katie Wilson and Nell Wynne-Roberts.
Mr Williams said:
"Given all the volatility with exams over the past three years, it wouldn't be appropriate at the moment to focus on overall percentages or comparisons with previous years. However, what I will say is that we can see already that Lymm High School students have done brilliantly again. 
Huge credit must go to all those in Year 11 who have worked so hard to realise these results in the face of some really challenging circumstances. I've said it many times during the last year or two, but the way this group of young people have coped with everything that has been thrown at them has been extraordinary. Whilst I'm not at all surprised to see how well they've done today, I am delighted for them. Equally, I'm so pleased for all those parents and carers who have had the often very difficult task of keeping children focused and motivated throughout Year 10 and 11. However hard staff have worked (and they have worked harder than ever) results like these are always the product of a successful partnership between home and school. Everyone associated with the school can feel proud of what has been achieved."
25th August 2022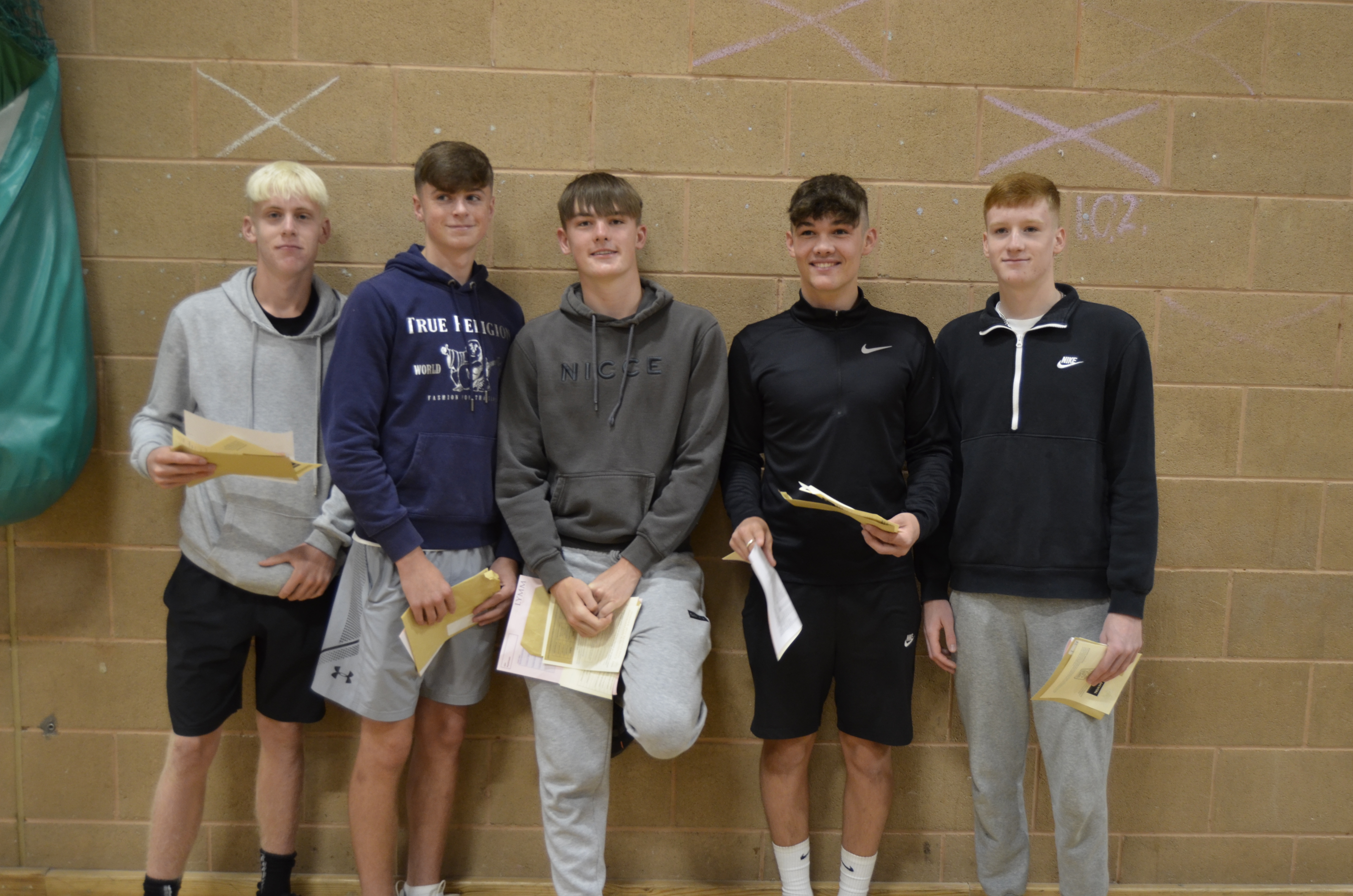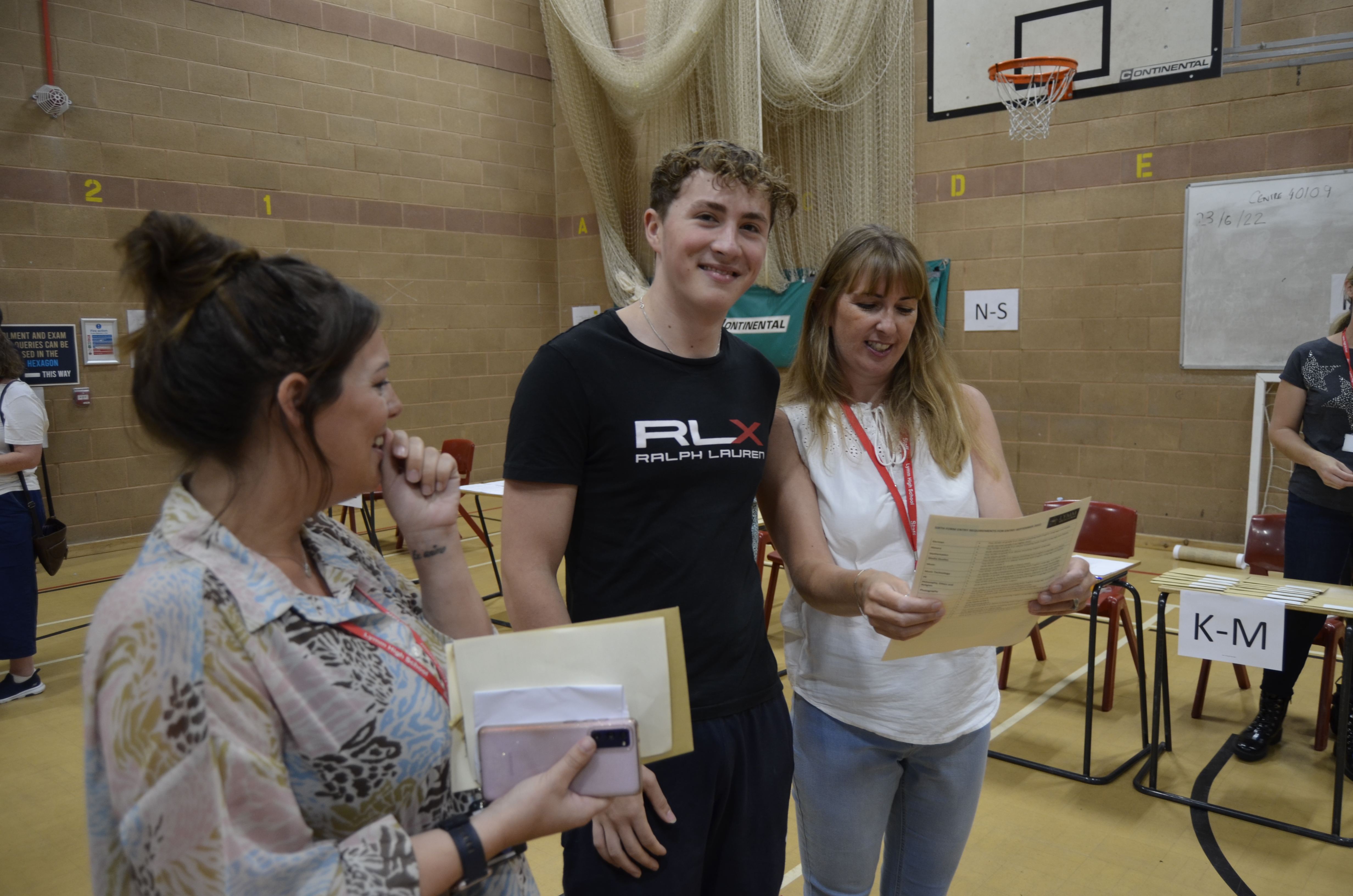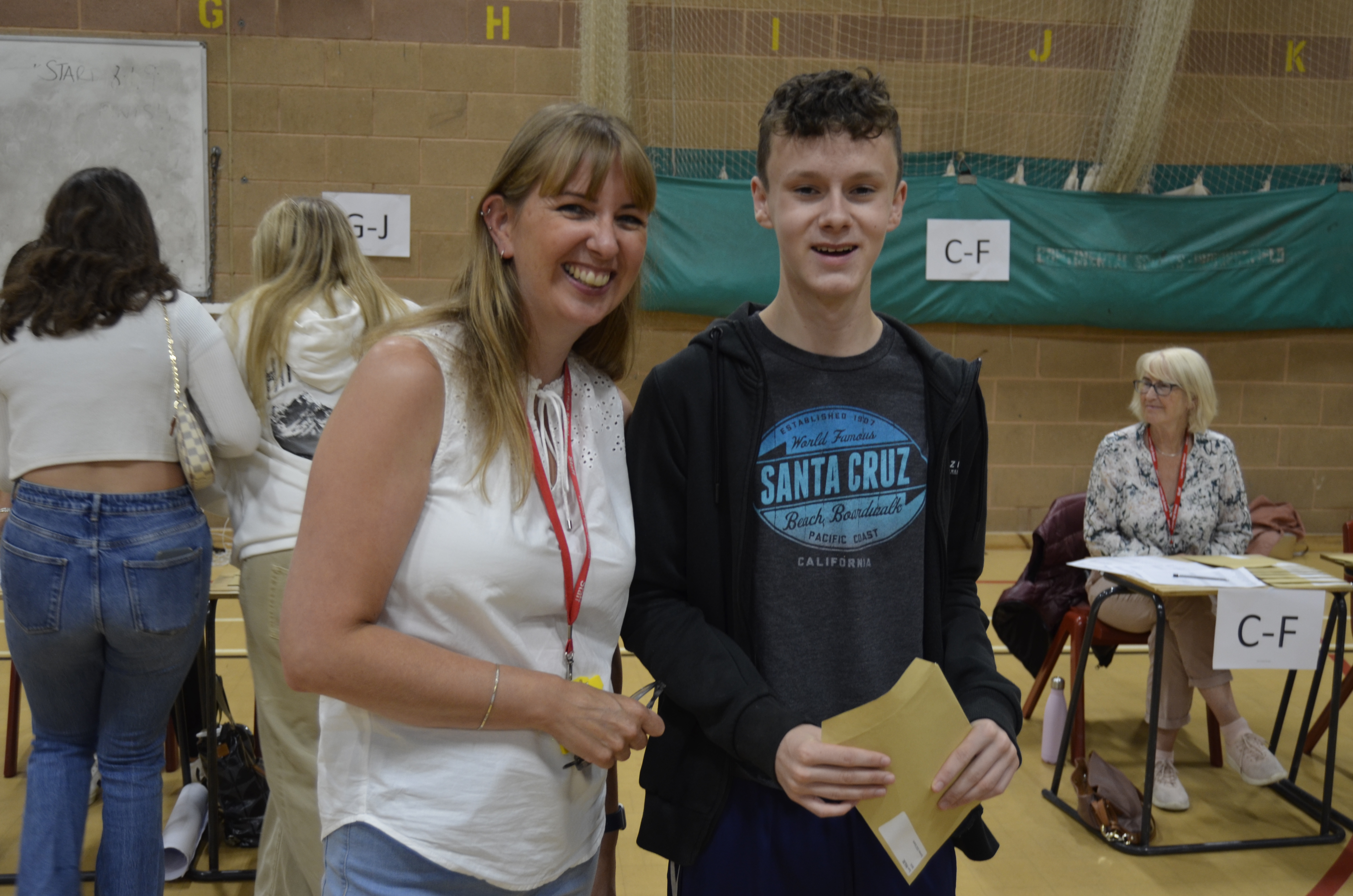 | | | | |
| --- | --- | --- | --- |
| KS4 Performance Data | Lymm High School | Local Authority average | England (all schools) |
| Progress 8 score | 0.60 | -0.08 | -0.03 |
| Attainment 8 score | 57.9 | 47.9 | 44.5 |
| % of pupils achieving a grade 5 or above in GCSE English and maths | 63% | 47% | 42% |
| % of pupils entering the English Baccalaureate (EBacc) | 36% | 39% | 36% |
| % of pupils staying in education or employment after KS4 | 95% | 94% | 94% |
Please note the last official published data was 2019. We expect 2022 data to be released soon.