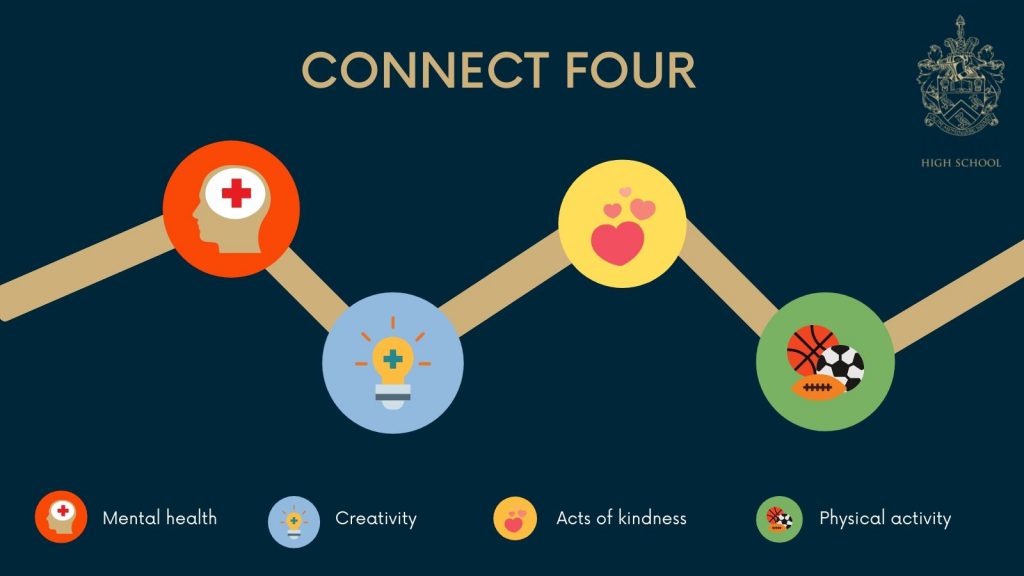 Wednesday 3rd February 2021
What is Connect Four?
This is a full school day for students, but without 'normal lessons'. It will be a day for students, without their teachers, that will involve a reduction in screen use. Instead, they will do a series of challenges, which will require thought, energy, skill, creativity and compassion.
The Four Challenges to connect are:
Why are you doing Connect Four?
In our latest Parent Survey, 58% said that it would be a good idea to have the odd day away from screens when students could focus on some different activities.
It won't be 100% screen-free in the sense that students will need to log-on to see the tasks or upload evidence of what they have been up to, but this aspect will be absolutely minimal (and students can view the tasks the night before if they are feeling especially organised).
We believe the benefits to students will be:
A well-earned break from remote lessons
A reduction in 'screen time'
A chance to engage in some physical activity
A chance to embrace the concept of 'putting others first'
A chance to be creative
An opportunity to reflect on their mental health, especially important with this week being Children's Mental Health Week.
Students have been instructed to keep within the Covid-19 rules when embarking on challenges and to check with their parents/carers first.
We hope students will embrace this day and if successful, it may be repeated next term. There are Hall points and Amazon Vouchers for the winners in each key stage.
How do you play Connect Four?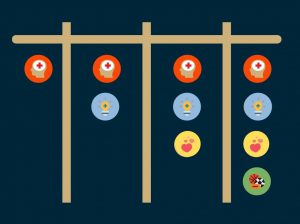 To play Connect Four, students must complete one task in each of the four categories: Creative, Physical activity, Act of Kindness and Mental health & relaxation. The categories and tasks are listed below.
They then need to make a record of the tasks they have completed. They can do this by:
Photos
Videos
Email descriptions
Blog
Podcast
These need to be submitted to their Form Tutor at the end of the day.