Georgina Parkinson (Dancer)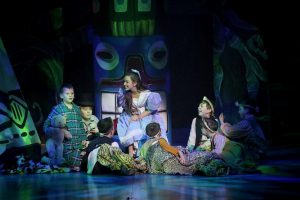 Left in 2009, studied dance and drama for GCSE, and performance studies and theatre studies for A' Level. Went on to train at London Studio Centre, gaining a BA (Hons) degree in Theatre Dance. Has had roles in West End productions including: 2019 Joseph and the Amazing Technicolor Dreamcoat (The London Palladium) and 2019 The Jive Aces Big Beat Revue ft. The Satin Dollz at The Aldwych Theatre, London, in addition to UK tours of Billy Elliott and Shrek the Musical.
Left in 2009, studied performance studies A' Level. Studied Musical Theatre at Arden Theatre and at the Royal Academy of Music, having received the Andrew Lloyd Webber Foundation Scholarship to study at the Royal Academy of Music. Performed in several professional stage performances including Road Show and On a clear day you can see forever both at the Union Theatre.
Emily Peach (Actor/Singer)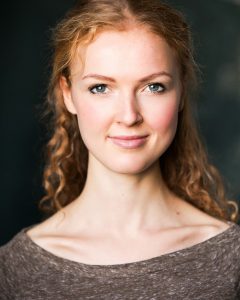 Left in 2010, studied A' Level theatre studies. Gained a degree in Musical Theatre at The Urdang Academy in London where she had the title role in Evita. Performed in The Clockworker's Daughter and The Kissing Dance. Currently working at the O2 in London on Mamma Mia The Party!.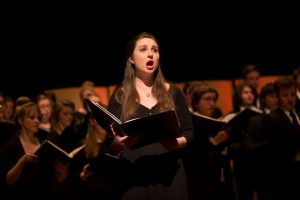 Left in 2011, studied A' Level music. Mezzo soprano – studied music at King's College London and recently completed her studies on a Masters course at the Royal College of Music (RCM). Solo career highlights include the roles of Mrs Lovett in Sweeney Todd, Waitress in Greek (RCM scenes 2020 and 2019 respectively), Alisa in Lucia di Lammermoor with Fulham Opera (reprised at Grimeborn 2018), oratorio performances at the St Endellion Music Festival and with the Vasari Singers (both 2017), Bach's St Matthew Passion at Chichester Cathedral, masterclasses with Michael Chance and Sir Thomas Allen (RCM, Summer 2019) and performing as part of the Winter 2016-17 season at Shakespeare's Globe Theatre. Rebekah regularly appears as a soloist with Pembroke College, Cambridge, and with groups nationwide such as Siglo de Oro, the choir of the OAE and the Marian Consort. She has performed internationally as Solomon in Paris (2017) and at music festivals in Switzerland, Utrecht, Gozo, Frankfurt and Bruges. Rebekah has been selected to sing as a soloist as part of the Bach Cantata and Chamber music festivals at the RCM for the past two years. In June 2019, she made her debut in the RCM International Opera School as The Grand Duchess (A Dinner Engagement).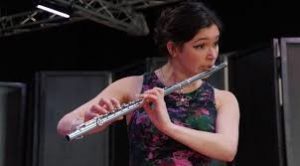 Studied A' Level music and left in 2013. First Class award in BMus at the Royal Northern College of Music and won a scholarship to study for a Master of Arts at the Royal Academy of Music. Meera has achieved numerous awards including most recently (January 2020) awarded a place on Live Music Now scheme, Maharaj/Degavino Duo (with pianist Dominic Degavino). In 2018, Meera won a place in the Pro Youth Philharmonia and has previously participated in The BBC Philharmonic Orchestra's Professional Experience Scheme. Meera has given solo/duo performances at the Concertgebouw, Bridgewater Hall, Wigmore Hall, Kings Place, St Martin in the Fields and St James' Piccadilly.
Sebastian Wyss (Violinist)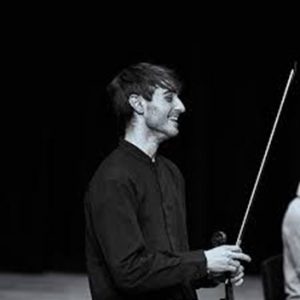 Left Lymm in 2013. Currently studying postgrad at the Royal Birmingham Conservatoire with Susanne Stanzeleit and Wen Zhou Li. He completed his undergraduate studies with Susanne Stanzeleit and during his time won the strings prize, the Herbert lumby Sonata prize, Delia hall prize, Sheila and Colina Hodge memorial violin piano duo prize, and the Meher Rohi Gazder scholarship for a promising violinist. He studied on the Weingarten scholarship at Liszt academy in Budapest with professor Banda Ádám. During his time there he won the 1st prize with duo partner Tony Chen Lin in the Leo Weiner Chamber music competition.
Will Thompson (Sound Designer)
Left Year 11 in 2014. Studied music and drama GCSE. Gained a BA Hons in Theatre Practice (Theatre Sound) at The Royal Central School of Speech and Drama. Professional work includes: 2018 Sound Designer and Composer – The Gulf – M Green Productions – Tristan Bates Theatre (Matthew Gould ) and 2018 Sound Crew – Julius Caesar – The Bridge Theatre – The Bridge Theatre (Nicholas Hytner).
Lily Dyble (Actor/Director)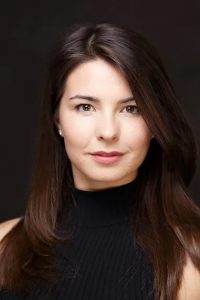 Left in 2015. Studied theatre studies and music A' Level. Graduated from the University of Bristol with First Class Honours in Theatre and Performance Studies. She is a director, performer and choreographer. Some of Lily's highlights have been working and training with companies including National Opera Studio, Welsh National Opera, Waterperry Opera Festival, The National Theatre, The Royal Opera House, Manchester International Festival, and Longborough Festival Opera.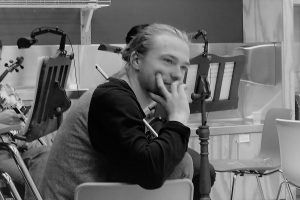 James studied theatre studies at A' Level and left Lymm High in 2016. He came back to Lymm to direct National Connections performances and a play called Until Then, which he wrote and directed himself.
In 2017, he won the National Theatre's Connections Award and was shortlisted for the Cameron Mackintosh prize for composition in 2020. In 2021, he graduated from Guildhall School of Music and Drama following four years of studying for a degree in composition.
James has developed an interest for music and space; how both architectural and figurative space can be expressed sonically through site-specific pieces and sound installations. Recent works for spaces include a commission from the arts body 'Musicity' for Smithfield Rotunda, a sonic installation for the Barbican Conservatory and a piece for the Millennium Bridge in London as part of the Illuminated River project.