As part of the careers awareness programme for Health and Social Care we had a Paramedic visit Lymm High to deliver some training. Scott, from Northwest Ambulance Service, came into school on Monday 3rd July and delivered training to 40 Year 10 students and 15 Year 9 students who will be starting the BTEC Level 2 Health and Social course next academic year.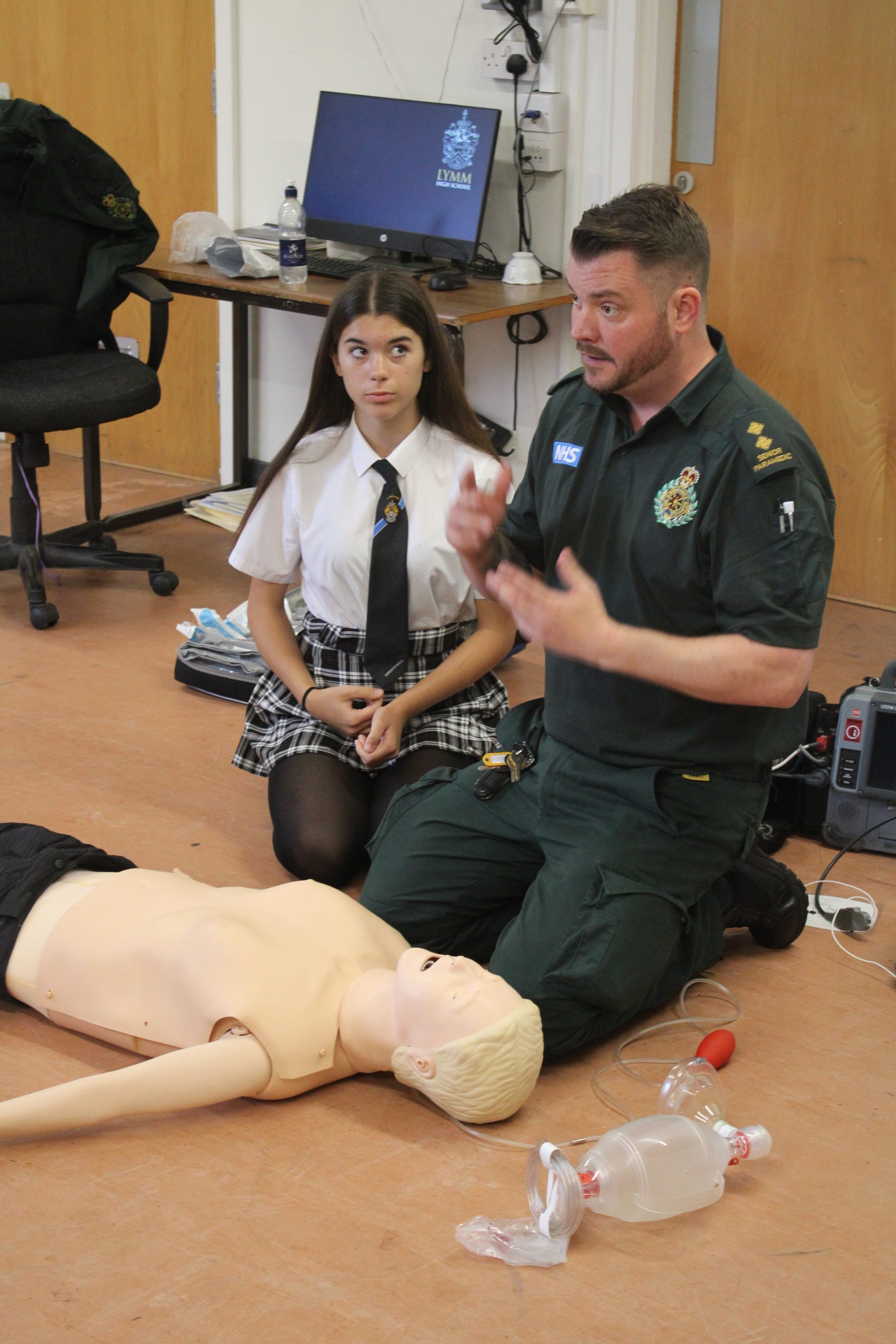 Scott spoke about the different pathways into becoming a Paramedic and advocated the Level 2 and Level 3 courses we run at Lymm High School as supporting access to careers in Health and Social Care. He demonstrated CPR using a high-tech resuscitation manikin and students then took part in replicating these skills used as a Paramedic. The ECG machine was used to look at heart rhythm.
Students commented on how engaging and passionate Scott is about his role in the NHS and how helping people on a daily basis is so rewarding.