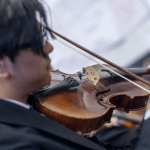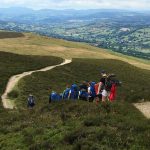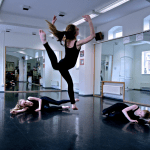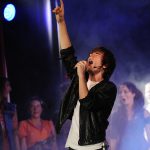 SIXTH FORM ENRICHMENT
At Lymm, we recognise that, whilst academic qualifications are very important, all students should also be given a wide range of opportunities to enjoy themselves outside of the classroom and to help them develop into well-rounded young adults. To facilitate this, we offer an enrichment programme which runs throughout the week.
Students can take part in a wide range of sporting enrichment opportunities, ranging from recreational sport to representing the school in regional and national competitions. A significant number of students represent their county each year, with many gaining national honours and/or going on to experience elite success in professional academies.
The school also has significant strengths in the performing arts, with the school recently being awarded the Artsmark Gold Award. For example, our musically talented students have the opportunity to take lead roles in our Big Band, orchestra, Brass, strings and vocal groups. The brass and strings groups in particular have had a great deal of success in regional and national competitions; for example, they were finalists at the National Music for Youth competition in Huddersfield. Musicians have also performed at some stunning venues over the last few years, including Birmingham Town Hall and London's National Theatre in the UK, as well as in various places on their music tours to Strasbourg, Venice and Barcelona.
You can get involved in far more than sport or the performing arts though: other possibilities include The Duke of Edinburgh Award, involvement in our debating society, photography and mentoring younger students. The opportunity to complete an Extended Project qualification is also on offer. Each year we vary our enrichment programme based on student's requests, so whatever you are keen to be part of, from astronomy to animal conservation, we can help develop your interest further.
"Rugby is a huge part of lymm high school, not only in sixth form but throughout the whole school and lymm as a community. All junior players look up and aspire to be part of the first team, as lymm have a huge history of success not only for winning trophies but also bringing through players who go on to play internationally and also professionally. I would just like to thank Lee Pickles and Len Davies who have had put huge amounts of time and effort into developing me into the player I am today."