Early Help | Operation Encompass | Mental Health | School Nurse | Further information for Students | Self-help Apps | Parental Signposting
What is safeguarding?
Safeguarding and promoting the welfare of children refers to the process of protecting children from maltreatment, preventing the impairment of health or development, ensuring the that children grow up in circumstances consistent with the provision of safe and effective care and taking action to enable all children to have the best outcomes.
Our pledge
We recognise our moral and statutory responsibility to safeguard and promote the welfare of all pupils. We endeavour to provide a safe and welcoming environment where children are respected and valued. We are alert to the signs of abuse and neglect and follow our procedures to ensure that children receive effective support, protection and justice.
The Safeguarding Team
Meet the Safeguarding Team at Lymm High School: (click to enlarge)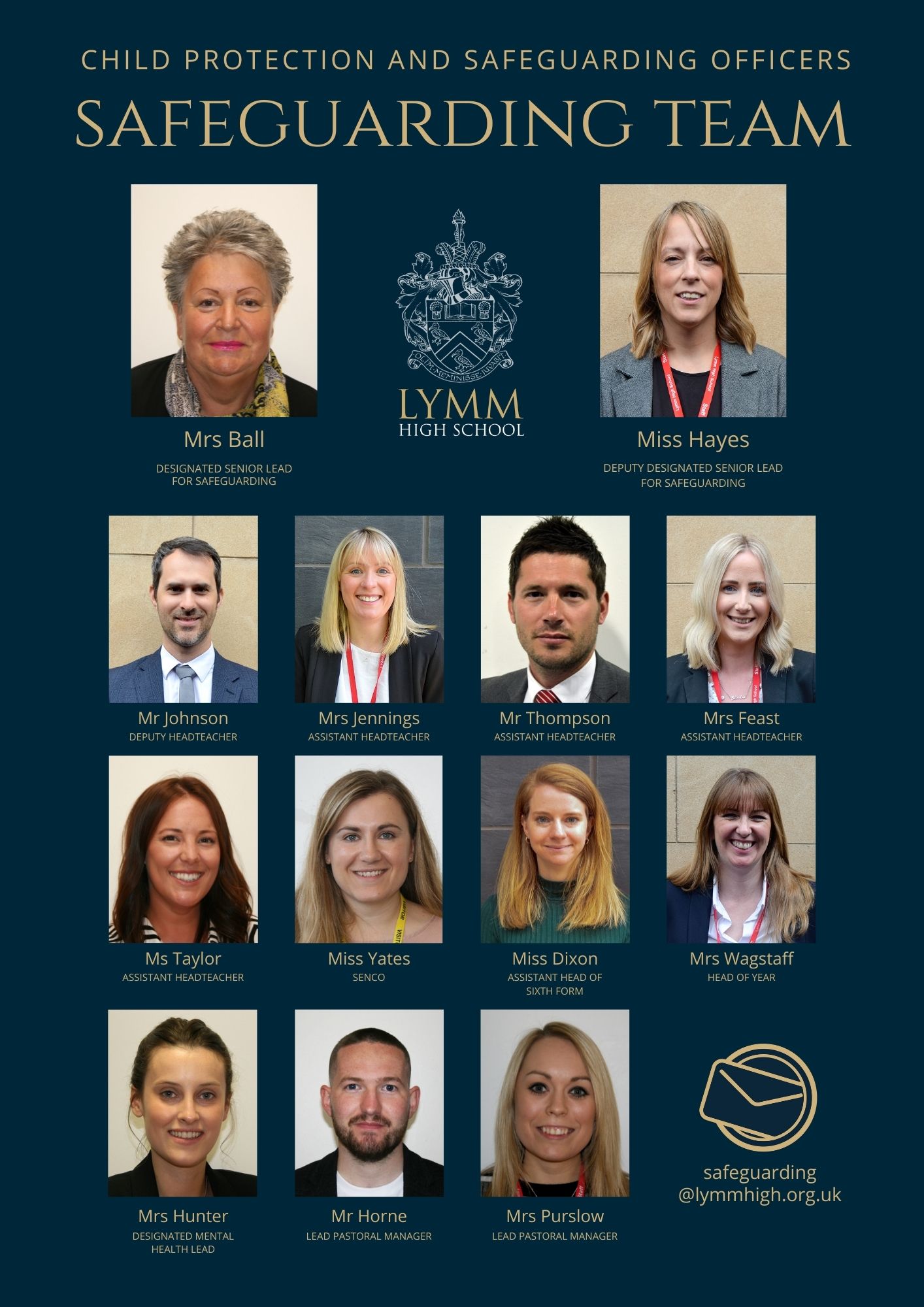 Click here to see a flowchart, which illustrates what action should be taken and by whom when there are concerns about a child.
Student Services – Pastoral Managers
The Pastoral team plays a key role in supporting the whole child. Each year group is cared for by a Head of Year and a Pastoral Manager who have an overview of all aspects of pastoral care across the year group, supporting and caring for students and families.
The Student Services team include the Attendance Officer, Safeguarding Officers, Emotional Health & Wellbeing Designated Lead, Key Workers, Mentors, Counsellors and First Aid. Student Services work closely with the SEND Team and SENCO ensuring wraparound care.
The Designated Safeguarding Lead and Pastoral Managers ensure the safeguarding of our most vulnerable students who are at high risk: their safety and wellbeing is our number one priority. The Pastoral Team are trained in dealing with a range of mental health and wellbeing issues, supporting and signposting students to the appropriate in-school support and self-help resources.
Liaising with Social Care
Completion of Early Help Assessments
Attendance and contributions at Child Protection Conferences, Core Group meetings, Child in Need meetings
Completion of Early Help Assessment and referrals to the Family Outreach Team for support with the aim of supporting identified families
Leading on the care, guidance and the educational plans for our Children in Care
Planning and delivering a Mental Health Awareness day.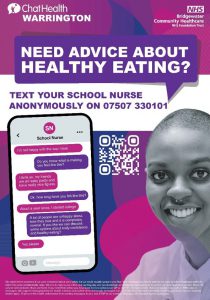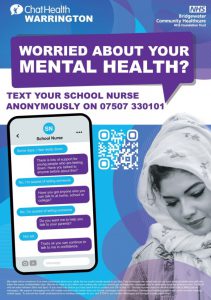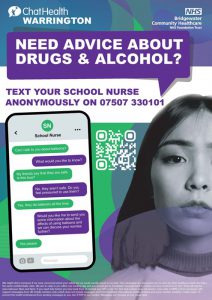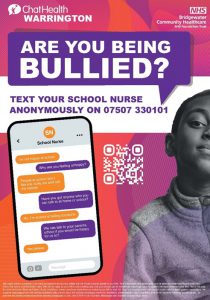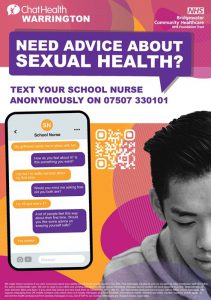 ChatHealth is a new text messaging service to answer the health and wellbeing questions of young people, parents and carers across Warrington. Bridgewater Community Healthcare NHS Foundation Trust has teamed up with ChatHealth, an award-winning messaging helpline platform, to provide the service.
The text number for Warrington's 11–19 Young People's Service is: 07507 330101
It will offer a safe way for users to get in touch anonymously and confidentially with a healthcare professional via a mobile phone. Professionals will be on hand to help with a variety of health and wellbeing issues, including anxiety, bullying, child development and sexual health. Evidence has shown that young people in particular like the fact that ChatHealth enables them to make discreet contact with health professionals, which they found to be less embarrassing, quick and easy, anonymous and non-judgemental.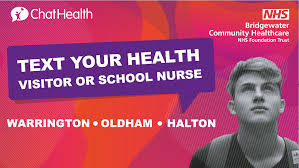 Early Help
The purpose of early help is to prevent any issues from getting worse by offering families support at the right time.
Any professional working with your family, such as those based in schools, health services, and in voluntary sector organisations, can offer early help services as soon as they can see that advice, support and/or intervention may be needed.
Early help works best when it's offered to the whole family and when services are delivered jointly by professionals.
Early help assessments
Early Help Assessments (EHA) are how professionals identify and assess your family's needs.
We complete the assessment with your family and a range of different organisations, such as schools and health services. This is so the support given meets the needs of the whole family. An EHA means everyone can make sure the support is working and making a difference to your family. It also helps to improve local services for everyone.
Each locality team is made up of staff from different professional backgrounds including early years, children centres, family outreach, youth services and other specialist services. Locality teams work with other partner agencies such as schools, health, police, community safety team, housing providers, probation and substance misuse providers to support children and families.
Please contact Student Services if you would like to discuss an early help referral.
For more information, click here.
Operation Encompass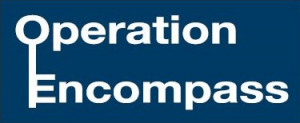 Lymm High School is committed to working in partnership with local relevant organisations to safeguard and protect children across Cheshire and provide the best possible care and support for our pupils.
In conjunction with Cheshire Police, Lymm High School is part of a project called Operation Encompass. The purpose of Operation Encompass is to safeguard and support children and young people who have been involved in, heard or witnessed a domestic abuse incident. Following such an incident, children will often arrive at school distressed, upset, worried and unprepared. Operation Encompass aims to ensure that appropriate school staff (called Key Adults) are made aware early enough to support children and young people in a way that means they feel safe and included. This is a valuable initiative that means we can continue to support and help children and families within our school community when they need it the most.
If you would like to speak to someone further about Operation Encompass, or require any additional information, please do not hesitate to contact Mrs R Ball – Designated Senior Lead for Safeguarding and Key Adult.
You can find out more by visiting www.operationencompass.org
Mental Health
Lymm High School strives to educate young people about their mental health and emotional wellbeing, removing the stigma relating to mental illness, referring students to services that support students both in school and in the community. Lymm High School works with other schools, the NHS, local authorities, voluntary and community services, promoting and signposting local services.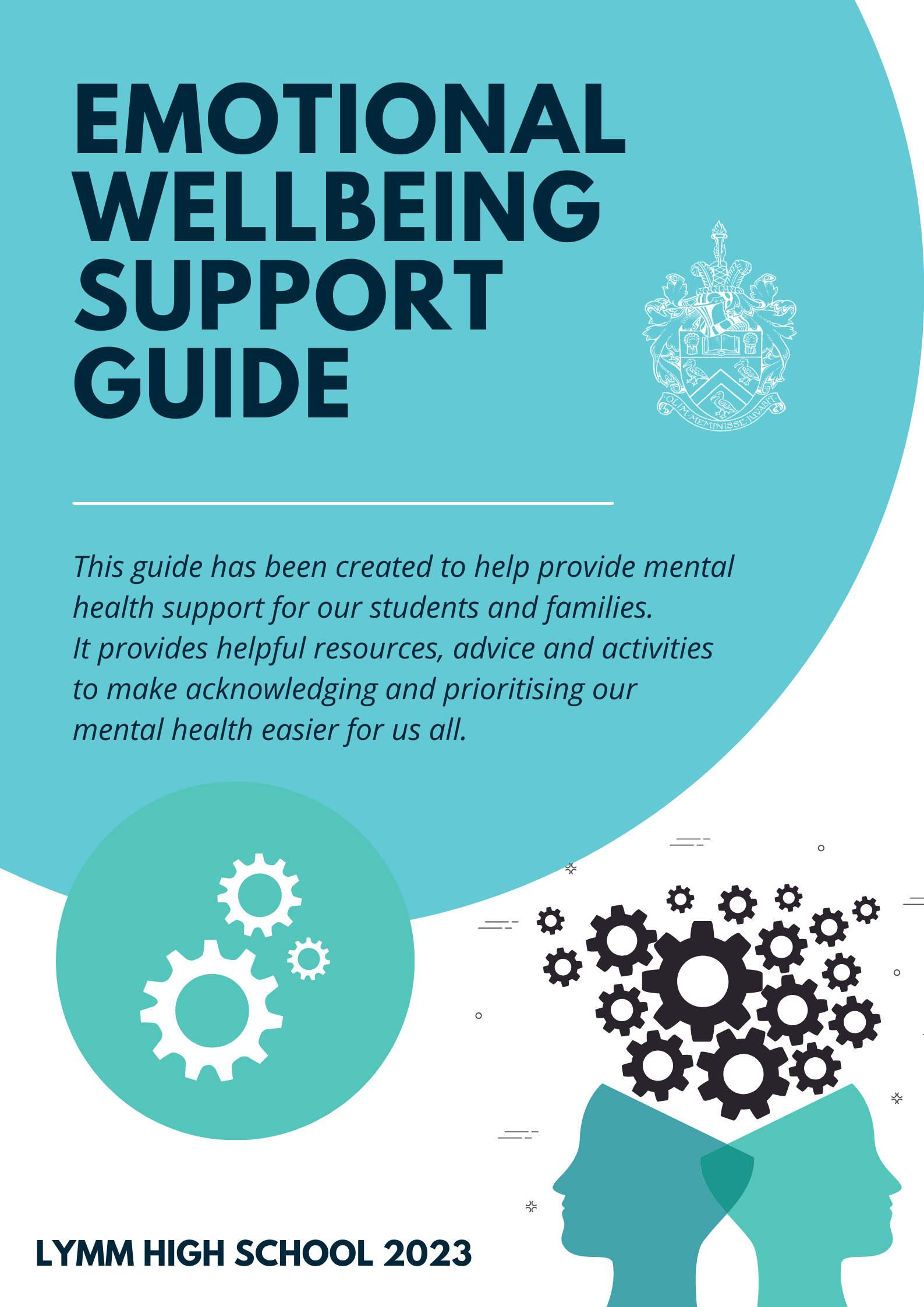 Our Emotional Wellbeing Support Guide has been created to help provide mental health support for our students and families. Please click here to access this helpful resource.
CAMHS Link
Lymm High School has a CAMHS professional linked to our school who offers ongoing support and guidance for vulnerable/high risk students, staff supervision, alongside staff training. At any time, school or parents can contact the CART (CAMHS Assessment and Response Team) for advice and guidance 01925 579405.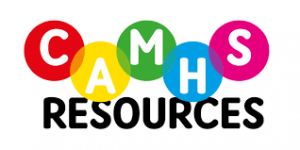 Click here for CAMHS contact information and phone numbers.
Click here for details of a mental health drop-in centre in Warrington.
Click here for top tips on talking mental health young people in secondary school health with young people in secondary school.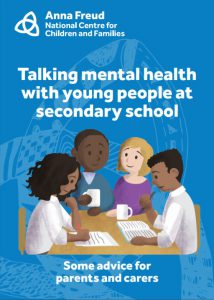 E-Safety
E-safety or online safety is all about minimising risk. It's about being aware of the possible threats that online activity can bring, and how to deal with them.
These risks are grouped into four categories:
Conduct: children's behaviour may put them at risk
Content: access to inappropriate or unreliable content may put children at risk
Contact: interaction with unsuitable, unpleasant or dangerous people may put children at risk
Commercialism: children's use of platforms with hidden costs may put them at risk
Ofcom's Media Use and Attitudes Report 2019, released in February 2020, found that between the ages of nine and ten smartphone ownership doubles. This means it is more important than ever to keep young people safe online. With increased exposure to the internet and a surge in social media use, the following attachments can help parents and carers understand the importance of young people adhering to e-safety guidelines.
Keeping your child safe online while they are off school
How young people are managing reliability and misleading content online
Supporting children to be safe and savvy online: Online critical thinking guide
Online gaming

This blog discusses the risks of gaming and how you can address them, to help protect children from online harms. Top tips for online gaming.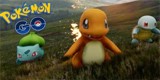 Pokemon Go: Advice on the risks so children can play safely.
Snapchat
A Factsheet on how to Keep your child safe on Snapchat
This checklist holds information on how to keep your Snapchat profile under your control
Privacy and safety checklist
Instagram
This checklist holds information on how to keep your Instagram profile under your control
Facebook
This checklist holds information on how to keep your Facebook profile under your control
Twitter
This checklist holds information on how to keep your Twitter profile under your control
TikTok
This checklist holds information on how to keep your TikTok profile under your control
School Nurse
Kelly Sheen is the named School Nurse at Lymm High School and she is based at Grappenhall Clinic (01925 867831).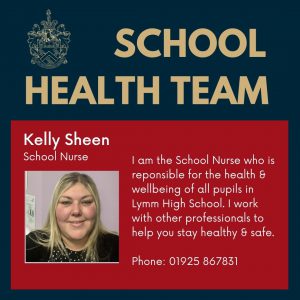 The School Health Team consists of a range of professionals including School Nurses. Each secondary school has a named School Nurse who is supported by their team to promote health and emotional wellbeing in schools and in the community by:
Being available to address, in confidence, any concerns about a child or young person's health.
Providing health advice to help children and young people to make positive health choices.
Assessing children starting primary school after their care is transferred from the Health Visitor.
Assessing the health of Year 7 pupils before they transfer to high school.
Offering young people an opportunity to discuss health issues confidentially at school-based or community-based drop-ins.
Supporting young people who have particular medical needs and providing training for education staff to help manage these needs.
Developing care plans to support pupils with medical needs including allergy.
Delivering classroom-based health education.
Working with, and referring to, other professionals.
Working with other agencies to safeguard and protect young people.
Delivering the National Child Measurement programme (NCMP).
Advice and guidance can also take place in relation to the following areas:
Immunisations
Anxiety
Sexual Health
Drugs and Alcohol
Weight management
Smoking
Contacts:
0800 587 0562

bchft.patientservices@nhs.net. Open 9am – 5pm, Monday to Friday.