Welcome to Lymm High School's Sixth Form Open Evening!
We are sorry that we can't meet you in person but hope that these videos, tour of our school and messages from our current Sixth Formers give you a good insight into our wonderful school.
If you do have any questions left over after watching the videos and reading all the information, please contact us at hjennings@lymmhigh.org.uk
To get us started, here is a short video from our Headteacher, Mr Williams:
Here is a short video from our Head of Sixth Form Mrs Jennings:
Our Sixth Form promotional video: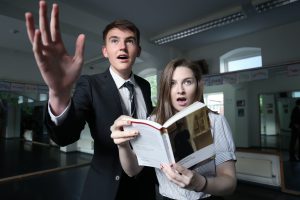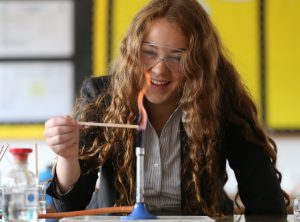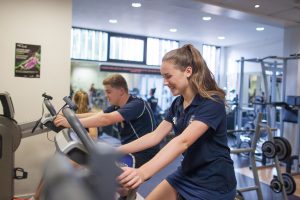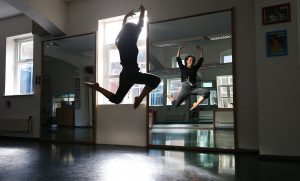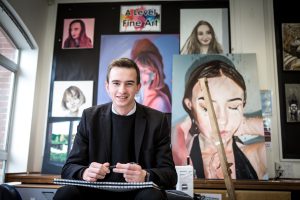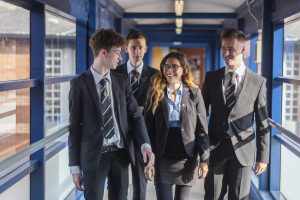 Typically, students choose three subjects, but we do allow some students to study four subjects and this is something that can be discussed at interview. To progress onto Level 3 courses, all students need five GCSE 4-9 grades, which must include English and Maths at grade 4 or above. For information regarding the courses on offer here at Lymm High Sixth Form, please take a look at our prospectus and view our subject videos below.

How do I apply? When is the deadline?
The application form can be found here. This must be completed and handed in to Sixth Form Student Services or emailed to mwedgwood@lymmhigh.org.uk by Friday 11th December.
Am I guaranteed a place?
Yes, if you are a Lymm High School student and you meet the entry requirements, we will make sure you have a place. For external applicants, we are increasingly over-subscribed as a school and, therefore, cannot guarantee anything, but if we offer you a place after interview, then we will certainly honour this promise.
How many courses should I choose?
The vast majority of students will choose three A' levels (or equivalent) courses. These three courses will be studied over the two years, with assessments taking place in the summer term of Year 13. If you wish to choose four, this can be discussed at interview – we do have a small number who do this every year.
How should I choose my subjects?
It is important to think carefully about which subjects you enjoy and those you may need for any future plans you may already have. For current Lymm High School students, we will provide plenty of information, advice and guidance through your Life programme sessions this half term. Current students are also invited to attend careers advisor appointments. All students, including those applying from other schools, will also have an interview to check that the courses you have chosen are suitable.
Useful websites for students to explore include:
www.informedchoices.ac.uk/ What you study at Sixth Form can affect your options at university or for your future career. Exploring this website will allow you to understand which subjects open up certain degree courses.
www.ucas.com The UCAS website is really helpful whether you have a degree already in mind, or if you wish to have look at the variety of university courses on offer. By searching through these, you can find out potential entry requirements which may influence your choices for the Sixth Form.
How can I find out more about whether a specific subject or combination of subjects is for me?
To find out whether the subjects you are choosing are suitable, please take some time to: read our prospectus; watch our subject videos; and speak to your teachers or any member of the Sixth Form team. If you are an external student, please do get in touch via email if you need any support. The informed choices website is also really useful.
How many GCSEs are required to move onto Level 3 courses?
To progress onto Level 3 courses (both BTEC and A' Level), we require all students to have secured five grade 4–9s, including both English and Maths.
Please see the relevant subject pages in the prospectus for entry requirements for individual subjects.
Can I choose a combination of A' levels and BTEC courses?
Yes, you can, but this will depend on the size of the BTECs you choose and the option blocks these feature in. The BTECs we offer are equivalent to different numbers of A 'levels in size:
BTEC Sport = equivalent to three A' levels. If you choose this, it will be the only course you will study.
BTEC Fashion = equivalent to two A 'levels. If you choose Fashion, you will need to choose one additional subject which could be another single BTEC or an A' level.
All other BTEC courses (Health & Social Care, Business, ICT and Hospitality) are equivalent to one A' level. This means you can study more than one of them or you can combine them with A' levels.
Are the courses I choose on my application form final?
The courses you choose on application will allow us to determine which courses we should offer. Therefore, it is important to choose these courses as carefully as you can. These choices will be discussed with you at interview to make sure that they are the most suitable for your future plans and current level of attainment. However, your final decisions will not be made until you enrol on GCSE Results day, and we understand that changes may need to be made after you have seen your GCSE results.
Are all courses guaranteed to run?
It is rare for any courses not to run but, if there is any danger of that happening, we will discuss with you early in the new year.
Do students have to wear a uniform?
Yes, see full details here.
What time do students need to be on school site?
All students start at 8:25am each day and they are required to stay on school site until lunchtime. After lunch, providing they have no taught lessons or formal supervised study periods they are allowed to go home. This privilege remains under review and students will be asked to stay until the end of the school day if there are concerns about their progress.