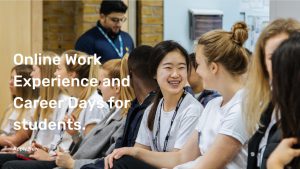 There are several career days for students to take part in over the coming weeks, all from the comfort of their own homes. Students can learn all about their chosen professions in the morning and then take part in work experience in the afternoon. Every student obtains a personalised certificate they can use in their applications and interviews to university.
The courses are designed for students aged 14–18 and all take place online.
The schedule is as follows:
Midwifery – Saturday November 21st 2020
Law – Saturday November 28th 2020
Dentistry – Saturday November 29th 2020
Medicine – Saturday December 5th 2020
Psychology – Saturday December 5th 2020
Career Choices Day – Saturday December 12th 2020
Aviation – Saturday December 12th 2020
Business – Saturday December 19th 2020
Performing Arts – Saturday January 23rd 2021
Veterinary Medicine – Saturday January 30th 2021
Students just need to visit www.careerdays.co.uk to find out more information and to enrol on any course.